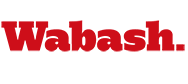 Former Army Lt. Colonel to Speak Thursday
November 29, 2010

One of the nation's top speakers on leadership and Hispanic issues will talk at 7:15 p.m. Thursday in Korb Classroom. Consuelo Castillo Kickbusch has traveled the country speaking on leadership, diversity, motivation, personal growth and excellence.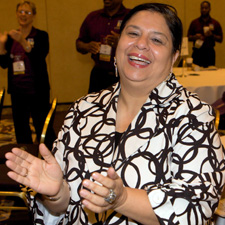 Kickbusch's talk, "Fulfilling a Dream: Succeeding in the Face of Adversity," is being sponsored by Unidos Por Sangre.
Kickbusch's personal story is compelling. She retired from the U.S. Army with the rank of Lieutenant Colonel, the highest ranking Hispanic Woman in the U.S. Army's Combat Support Field division. She retired after 26 years and founded Education Achievement Services Inc. That milestone represented a personal dream and mission to help prepare leaders.
She was born and raised in Laredo, Texas. She has been honored by Hispanic Magazine, Saturn and Glamour magazines for her leadership,
The Hispanic Business Magazine named Kickbusch to its list of the 100 Most Influential Hispanics in America.