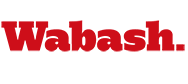 Vasquez Speaks at Carnegie Museum Tonight
November 11, 2010

Dr. Paul J. Vasquez, an assistant professor of political science at Wabash College and U.S. Army veteran, will present a Veteran's Day talk at the Carnegie Museum tonight at 7:00 p.m.

The event is free and the public is cordially invited to attend Vasquez' talk, "Field Generals and Trench Warfare: The Relationship between College Football and the American Military."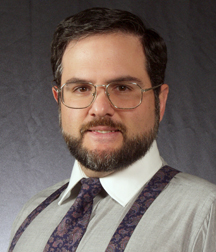 Prior to coming to Wabash in 2007, Dr. Vasquez served four years as a U.S. Army intelligence analyst and spent 1993-94 with the Second Infantry Division in Korea.
He received his undergraduate degree from Mercer University, a master's degree from Ohio State University, and earned his Ph.D. from the University of Notre Dame.
In his Veterans Day talk at the Carnegie Museum, Dr. Vasquez will discuss the relationship between college football and the American military.
He'll cover his research on the early history of the NCAA and the Big Ten Conference, why the United States Military Academy at West Point came to dominate college football during the World War II years, and how the game changed in response to the war.