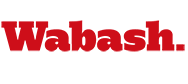 Teach for America Accepts Three Wabash Seniors
by Howard Hewitt

November 10, 2010

Wabash graduates are clearly making a name for themselves with Teach for America. Four Wabash men joined the TFA Corps in the spring. Three Wabash seniors received notification Tuesday they would also be joining the teaching ranks.

Alex Moseman, Cody Stipes, and Ricky Ritter learned Tuesday they were accepted into the prestigious program. Three of five Wabash applicants were accepted in this initial round of applications. TFA takes some of the nation's top graduating students and places them in lower performing schools to address educational inequity. Wabash men have been particularly successful in TFA if you consider nationally the organization takes just 9 percent of all applicants.

Dean of Students Mike Raters knows all three young men and feel confident they will make an impact wherever they go. "I'm even happier for those young people who will benefit greatly from the passion, energy, and skills our guys will bring to those schools," the 1985 graduate said. "Having been a classroom teacher for 20 years and an instructor of teaching candidates for five, I recognize that student achievement can be greatly impacted by the quality of instruction one receives. This year's Wabash crop of Teach for America instructors will carry on the great tradition that predecessors like Jeremy Robinson, Tim Flowers, Andrew Hasty, and Gary James have developed over recent years."

The list of recent Wabash men who have joined TFA is impressive and long. See the full list below.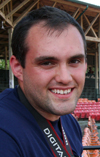 Alex Moseman, Bloomington, IN., will be headed to the Mississippi Delta area to teach physics. "When I found out that I got in I was on the mall, and I started yelling," Moseman said. "I think I might have scared a couple of the freshmen. I was literally shaking with excitement. It's been a long process for me, something I've known I wanted to do since high school.
"It was something I have worked for, for a long time. And you're constantly reminded that they only accept around 9 percent of applicants. It's still all a bit surreal. I'm not sure when it will really sink in."
Each of the three young men wanted to thank important mentors. "The most important thought for me is I want to thank the people who helped get me to this point," Moseman said. "Howard Hewitt, for helping me grow into the leader I am today. My roommate Jake Ezell, IUSOM class of 2012, and my Girlfriend Elisabeth Martin for teaching me what hard work and focus really are. And lastly, Gary James and Pat McAlister, for their role as leaders, and role models in my life and their help through application the process."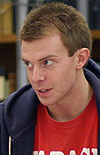 Ricky Ritter, New Palestine, IN., called his acceptance a great feeling knowing he's joining a very selective and respected program. "It is also awesome to know that my fellow Wabash men are having the same success," he said. "The opportunity to impact the lives and the education of some of the most underprivileged youth in this country is a challenging, yet inspiring one. I know that our time here at Wabash College has helped to shape Alex, Cody, and I into the leaders this program seeks out and I cannot wait to see the impact we can make through Teach for America."
Ritter has been assigned to a middle school in St. Louis, Mo., to teach general science. He credits his parents, two sisters – who are both teachers, Coach Jason Hutchison, Dr. David Hadley and Mrs. Ann McKelvey (former grade school teacher) for being great role models.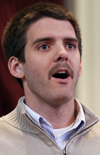 Cody Stipes, Bunker Hill, IN., will not head far away with an assignment in Indianapolis to teach math. "To have the opportunity to make a difference in my home state of Indiana is something that is truly humbling," the current student body president said. "Many people do not fully understand all of the challenges of education in Indianapolis, but I am excited to face these challenges and start making a difference. This opportunity to join Teach for America is something I have wanted to do for years and to see it finally come true is still shocking to me."
Stipes also credited those who have helped him through Wabash. "I really want to thank my family and friends for their continued support, Dr. Michelle Pittard for her continued commitment to the Wabash College Education Program and preparing me to become the best educator possible, and finally Dean Mike Raters. He is a person who has taught me valuable lessons about leadership, perseverance, and character, but more importantly, he has been an excellent example of what it means to be a great man."
TFA has several cycles of application and appointment. Additional Wabash seniors have applied and they will learn whether they've been accepted later in the school year. Still, getting three of five in the first round is impressive.
"To receive three appointments to the program indicates the respect the Teach for America staff has for our College and the impact men we produce," Raters said. "In fact, a Teach for America representative called last month asking me to please keep delivering Wabash applicants to their program. She is clearly pleased with the performance of past recipients and excited about the positive changes our current and future TFA leaders will make in their assigned communities. We at the College share her enthusiasm and optimism."
Previous Wabash men in the TFA program include: Jeremy Robinson '04, Joe Warfel '04, J.J. Guthrie '05, Patrick Banks '06, Tim Flowers '06, Joe Moore '06, Joe Cooper '07, Zack Foughty '07, David Coddens '08, Filip Drambarean '08, Chris Geggie '08, Ryan Leagre '08, Jason Simons '08, Grant Gussman '09, Andrew Hasty '09, Spencer Elliott '10, Gary James '10, Patrick McAlister '10, Brandon McKinney '10