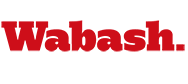 Psi Chi Welcomes Amy Robbins Thursday
November 2, 2010

Psi Chi, the psychology honor society at Wabash, will host speech language pathologist Amy McConkey Robbins for a Thursday afternoon talk on cochlear implants. The public is invited to Robbins' lecture, which will be held at 4:30 in Baxter 202.

Cochlear implants (CIs) represent one of the most life-altering technologies of the last 40 years. Babies born profoundly deaf now have the potential to learn to listen and speak at levels equivalent to their peers with normal hearing.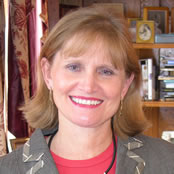 Amy Robbins, MS, CCC-SLP
, is an author, researcher, and speech language pathologist. The title of her talk is "Communication Intervention for Toddlers with Cochlear Implants: How the Brain Learns to Hear." Her lecture is part of the "Bringing Science to Life" lecture series.
Robbins will describe the child's path to spoken language through the stages of communication intervention in deaf children who receive CIs. Video clips of therapy sessions will illustrate the power of this technology to alter how the young brain receives, processes, and ultimately understands the sounds of the world.
"Psi Chi is pleased to welcome Amy Robbins to campus because of her practice in applied psychology, said Andrew Kyler of Psi Chi. "Normally, Psi Chi is focused on research in psychology because that is what our curriculum is centered around; however, I felt it was time to look at the more applied aspect of psychology."
Kyler estimates that there are as many as five current Wabash students with cochlear implants.