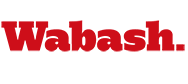 Robbins' 11, Comedy Club Hosting Saturday Show
November 2, 2010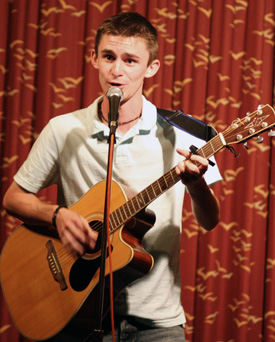 A Wabash student with experience performing in Indiana Comedy Clubs is bringing a live show to campus Saturday night. Luke Robbins '11 and the Wabash Improv and Comedy Club will host five comedians at 8:30 p.m. Saturday in the Ball Theater.
Robbins started working amateur nights this summer on a couple of Indiana stages. He has had some minor paid appearance but just this week got his first "big break" in regional comedy. He will be the featured act Thursday at Wiley's Comedy Club in Dayton. The featured act in most comedy shows is usually the comedian who performs just before the headliner.
Robbins has invited a group of friends to perform Saturday. The comedians will be Jonathan Craig, Tyjuan Williams, Kevin Butterfield, Craig Franklin, and Charlie Lind.
Robbins will host the show. The show is being sponsored by the newly-founded Wabash Improv and Comedy Club.
Tickets are free and no reservations are needed. Robbins does add the performance is not appropriate for children or those who might be offended by adult or suggestive humor.
Photo by Alex Moseman '11 of Robbins performing in Bloomington this summer.