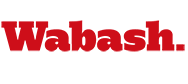 Einterz Named SAAC Player of the Week
by Kenny Harris '13

November 2, 2010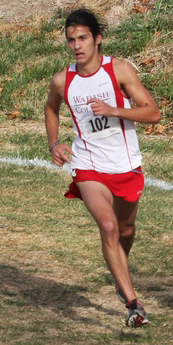 Senior cross country runner Seth Einterz has been named the Wabash College Student-Athlete Advisory Committee Player of the Week for the period ending October 31, 2010.
Einterz competed in the 2010 North Coast Athletic Conference cross country championship race last weekend. A total of 101 athletes competed on the 8,000-meter course. Einterz finished in fourth place, just behind three All-America runners, with a time of 25:52.1. He received First Team All-NCAC honors for the fourth straight year. Einterz helped the Wabash cross country team to a second place finish with 64 total points. Einterz and the other Little Giant runners will compete on November 13 at the NCAA Great Lakes Cross Country Regional at Hope College in Michigan.
The SAAC Little Giant Player of the Week award is a selective process in which the SAAC board, composed of representative athletes from each varsity sport, votes on players who have been nominated by their coaches, based upon the athlete's performance during the past week. The Player of the Week award is announced every Tuesday on the Wabash Sports Home Page.