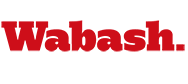 Area Ministers Bring Congo Relief Effort to Campus
by John Dykstra '12

October 29, 2010

Water-borne diseases plague the Congo population. Water is removed from often disease-ridden streams and transported long distances to hydrate its people. Crawfordsville churches have taken up the cause and will bring the effort to Wabash Sunday afternoon.

Six churches will be hosting a fundraiser to raise money for a Basic Utility Vehicle (BUV): Christ Lutheran Church, First Christian Church, First Church of the Nazarene, First United Methodist Church, St. John's Episcopal Church, and Wabash Avenue Presbyterian Church; along with Habitat for Humanity.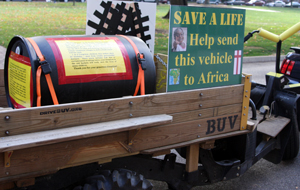 "It has been a blessing to see six neighboring churches come together to do something in Christ's name to help those who are truly least and last," said Rev. John Van Nuys, pastor of Wabash Avenue Presbyterian Church. "This is truly a God-thing in our midst, and I am eager to see this miracle happen."
The coalition of churches has already raised $2,000 dollars. They hope to raise another $3,000 to fund the manufacturing of a Basic Utility Vehicle (BUV), which will be manufactured by the Institute for Affordable Transportation, an Indianapolis-based non-profit agency. The BUV will be sent to the Democratic Republic of the Congo through Congo Helping Hands, another Indianapolis-based non-profit agency.
BUVs have the capability to carry 1,200 pounds at 20 mph. It will serve the Congo population by transporting well drilling equipment from town to town. By digging wells, the population hopes to provide more safe drinking water and decrease said water-borne diseases.
One out of every 8 Congolese children dies before their fifth birthday in part from said diseases.
"The BUV should have a huge impact, as people in those areas [the Congo] now have to walk long distances to collect water," said Professor of Biology, Dr. Anne Bost. "With the scope of the fundraiser, we're optimistic we'll reach the goal by Sunday afternoon."
Woody Collins, President of Congo Helping Hands, will do a live demonstration of a BUV. Concessions, live music, games and entertainment from Wamidan will also be present. Proceeds from concessions will be donated to the cause. Personal donations are also welcome. The event is open to the community and will take place from 2:00 p.m. to 4:00 p.m. Sunday at 810 Jennison St., the Habitat for Humanity property.