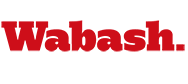 Wabash Picked Second in NCAC Coaches Poll
by Brent Harris

October 21, 2010

The Wabash cross country team will serve as hosts for the 2010 North Coast Athletic Conference Men's and Women's Cross Country Championship meet on Saturday, October 30. Thursday the Little Giants were picked to finish second in the annual coaches pre-race poll.

Wabash scored a total of 70 points from the nine conference coaches. Allegheny, the six-time conference defending champion, received all nine first-place votes for a total of 81 points. Oberlin was tabbed third (60 points), followed by Denison (53), Ohio Wesleyan (50), Wittenberg (32), Kenyon (31), Wooster (19), and Hiram (9). The Little Giants finished second at last year's championship meet in Delaware, Ohio.
The US Track and Field and Cross Country Coaches Association rankings were released earlier in the week. The Little Giants moved up four spots to third in the latest Great Lakes Regional poll, while advancing six places to 22nd in the national rankings. Both are the highest rankings for the Little Giant program since the USTFCCCA polls were developed.
Wabash finished fifth at the Oberlin Inter-Regional Rumble last weekend with 10 Little Giants runners posting season-best times.
The 2010 NCAC Cross Country Championship meet will take place Saturday, October 30 at Southmont Jr.-Sr. High School in New Market, Indiana. The men's race begins at 11 a.m., followed by the women's race at noon. An awards ceremony will take place following the women's race.
Photo - Freshman Corey McFarland and junior Donavan White are part of the nationally-ranked Wabash cross country team.