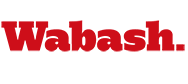 Huebner Exhibition Continues
October 19, 2010

The Art Department is pleased to showcase the work of Professor of Art Greg Huebner, whose work from his recent sabbatical, is exhibited now through the end of November.

Huebner has spent the past year painting creating a substantial body of work while musing upon the transitions that occur over the duration of one's life," Gallery Director Michael Atwell wrote in announcing the show. "
Such transitions include short-term reflections upon the minutia of daily interactions with people, objects and environment and long-term relationships that one can contemplate only in retrospect, like "reflections in the rear view mirror."
Huebner will complete his teaching career this school season then devote all of his time to painting.
"If you have a passion for teaching and want to continually improve as a teacher I can think of no finer institution to foster that passion than Wabash College," Huebner said, reflecting on his years at Wabash. "I don't think I have ever had a conversation with a colleague over my 37 years here that within 5 minutes of conversation we were not discussing teaching and learning. It is simply that kind of place. There have always been wonderful role models for young faculty to study and learn from and this continues to this day."
Huebner praised all of the faculty and staff who have played a big role in the development of his teaching and the art department but cited his most treasured moments and memories coming from students.
"Whether it is in the classroom, the studio, my office or in some social gathering, I feel blessed to have built so many wonderful relationships with my students," Huebner said. "I am also sometimes stunned by the great number of long-term friendships I have with with so many alumni. Over the past 18 years I have had the joy of building relationships with the sons of many of those same men."
You can read his artist's statement,
here
.