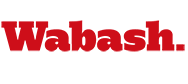 Crawfordsville to Honor Brigance
by Jim Amidon

October 14, 2010

One of Wabash College's most revered professors will be honored in a ceremony on Saturday, October 23 at 2:00 p.m. at the Crawfordsville District Public Library. The event will honor the late William Norwood Brigance, legendary scholar of speech and rhetorical studies, whose name has been inscribed on the face of the Crawfordsville library.

The program will be held on the breezeway at the main entrance to the library. In the event of inclement weather, it will be held in a meeting room on the basement level of the library.

The program will feature brief remarks from Wabash President Patrick White; Associate Professor of Rhetoric Todd McDorman; Wabash alumnus Roger Billings '59, who was one of Brigance's former students; Brigance's grandson, Jack Oest; and long-time Wabash speech professor Joseph O'Rourke.

"William Norwood Brigance was a giant in his field of speech and at the college he loved so much," said Oest. "But perhaps even more importantly, he made a lifelong impression on the young men he taught as we, his family, can attest after hearing former students speak of him in reverential terms for over half a century. His daughter and grandchildren are proud of his accomplishments and are deeply grateful to the City of Crawfordsville and the Carnegie Museum for the honor they bestow on him today."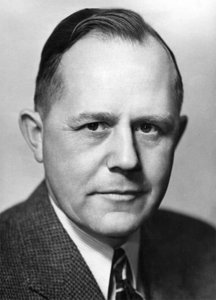 For 38 years, Brigance taught Wabash men and shaped the field of rhetorical studies through his scholarship. He was the editor of the pioneering two-volume set
History and Criticism of American Public Address
, author of at least a dozen public speaking textbooks that were used throughout the country, and a prolific contributor to journals in the field of speech for more than 30 years. In addition, he was also the President of the Speech Association of America, where he led the profession through the postwar expansion years.
"Briggy was always ready to see a student and spent countless hours tutoring students who wanted to be on his Speakers Bureau, and I was lucky to be one of them," said Billings. "He would not send anyone out to speak to a group somewhere in Indiana, such as Kiwanis, who had not practiced with him in the empty chapel."
The sum total of Brigance's accomplishments have caused Public Address Scholar Marty Medhurst to conclude that "the contemporary state of rhetorical studies owes as much to W. Norwood Brigance as to any other single scholar of the founding era." Recognizing this, in 2007 Brigance was inducted as a National Communication Association Distinguished Scholar.
"With Brigance as a teacher-coach to some of the ablest students at the College, Wabash gained the reputation as a 'powerhouse' in oratory and debate," said Speech Professor Emeritus Joseph O'Rourke. "He also established himself as a prolific and elegant writer; his records cite over 1,000 titles of articles, public lectures, and books, and as a frequent contributor to scholarly journals and popular magazines."
"Brigance was among the kindest and most caring professors I have ever known," added Billings. "He once honored me by inviting me to have a conversation in his private library at home where he wrote his books. Recently I learned that he only allowed himself to write his 14 or so books during summers so as to keep his time free for students."
The ceremony marking the library inscription is open to the public. A reception will be held in the library basement immediately following the ceremony.