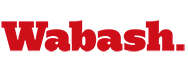 Writer-Filmmaker Visits Wabash
October 14, 2010

Award-winning fiction writer David Bezmozgis will make his first visit to Wabash College to give a public reading at 8 p.m. on Thursday, October 21. In addition to his public reading, Mr. Bezmozgis will spend time with Professor Eric Freeze's English students.

"I first read David Bezmozgis's work following the 2009 New Yorker Festival where I heard him read with Jonathan Franzen," said Professor Freeze. "He is phenomenal stylist, someone to watch in coming years, especially with his novel debut, The Free World, coming out next semester."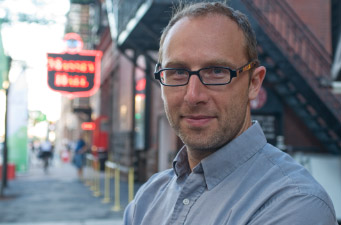 A Latvian-born writer and filmmaker, Bezmozgis immigrated to Canada when he was a child and earned his undergraduate degree in English literature from McGill University. He later earned his master's degree in fine arts from the acclaimed University of Southern California School of Cinema and Television. His first student film, a 25-minute documentary called L.A. Mohel, was the top student film at the Judah L. Magnus Museum festival, and also was accepted at film festivals in Seattle, Miami, Los Angeles, Boston, and Hong Kong.
His short story "Natasha" originally appeared in Harper's and was included in the Best American Short Stories of 2005 collection. His first book, Natasha and Other Short Stories, was published in 2004. He followed up that success with "New Gravestone for an Old Grave, which first appeared in Zoetrope and was included in the Best American Stories of 2006 collection.
Professor Freeze said he finds Bezmozgis because of his "non-traditional route to success."
"He started out in screenwriting and part of the appeal of his work for me is because of the almost cinematic portrayal of his characters," said Dr. Freeze. "He understands image and how it can work to move a narrative along. But his stories also tend to be very language-based, not at all the work you usually find in screenwriting. I think that he will be interesting to our students because of his diverse background in both literature and film."
Several recent Wabash graduates have taken their liberal arts backgrounds into film school, including Reynaldo Pacheco '07 and Andrew Ditz '07, who both attended the USC master's program in film directing, and Russell Harbaugh '06, who is finishing his MFA in directing at Columbia University.
After the success of his early short stories, Bezmozgis returned to film and in 2008 completed his first feature film, Victoria Day, which he wrote and directed. The film premiered at the Sundance Film Festival and has since appeared at film festivals around the world.
"Even if you didn't know Toronto's David Bezmozgis is a talented short story writer, you might guess it from the way he weaves detail into Victoria Day, his feature film debut," wrote the Toronto Star. :He has the authorial eye for the small reveals that add up to a complete character."
He is presently working on a novel, The Betrayers, about a famous Russian Jewish dissident who, after the fall of the Soviet Union, meets the man who denounced him.
Bezmozgis is a New York Public Library Cullman Center Fellow. He was named to The New Yorker magazine's 2010 top 20 fiction writers under the age of 40. The story "The Train of Their Departure," which the magazine featured in August 2010, is an excerpt from his upcoming novel The Free World, set for release in April 2011.