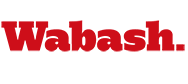 Two Little Giants Report on Chilean Miners
by Jim Amidon

October 13, 2010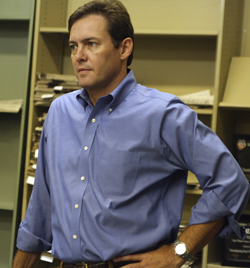 Two Wabash alumni are on the ground at the San Jose Mine in Chile to report on the rescue of the 33 trapped miners, whose rescue is ongoing Wednesday. Tim Padgett '84 is reporting for
Time
magazine and Peter Prengaman '98 is reporting for the Associated Press.
Padgett has reported on the accident that trapped the miners August 5 since the time of the incident. He reported on the first miner rescued — Florencio Avalos — in the early hours of Wednesday morning.
Like Padgett, Prengaman is a frequent contributor for Associated Press in its coverage of Latin America, and also reported following the devastating earthquake that ravaged Haiti.
On Tuesday, Prengaman turned the camera on the media — the thousand or so journalists who have descended on the San Jose Mine to provide the world's coverage of one of the most miraculous rescues of all time.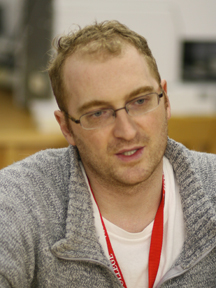 Listen to Prengaman's report here
.
Prior to beginning their careers as journalists, both Padgett and Prengaman wrote for Wabash's student newspaper, The Bachelor.
Padgett served as editor of The Bachelor, while Prengaman was a news and features editor during his time at Wabash. Prengaman was also a member of the Wabash swimming and diving team and was a Rhodes Scholar Finalist.