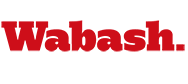 Golfers Take Fifth at 2010 DPU Small College Classic
by Brent Harris

October 11, 2010

Senior Luke Moton fired a second-round 75 Sunday to help the Wabash golf team finish fifth out of nine teams at the 2010 DePauw Small College Classic at the Deer Creek Golf Club in Clayton, Indiana.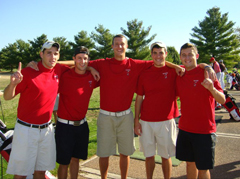 Moton finished with a two-day total of 155, his second-best effort of the year. He tied for 19th in the final individual standings. Charlie Kelly posted his best round of the season, shooting 157 (79-78) to finishing in a tie for 24th out of 62 total golfers participating in the tournament. Jordan Koch scored a 162 (78-84) to finish tied for 34th, while Jake German shot 164 (83-81) for a 40th-place finish.
Freshman Seth Hensley played as an individual, scoring a 158 (79-79) to finish tied for 28th place.
Wabash shot 635 as a team. Wittenberg won the team competition with a score of 593. DePauw was second (602), followed by Indiana Tech (603), and Denison (616). Franklin (639), Anderson (648), Rose-Hulman (677), and Manchester (727) completed the team scoring.
The event was the final competition on the Little Giants' fall schedule.