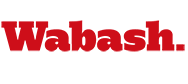 Latino Studies Researcher to Speak Monday in Korb
by Howard Hewitt

October 8, 2010

One of the country's top authorities on Latino issues will speak at 7 p.m. Monday in the Korb Classroom. Allert Brown-Gort, Associate Director of the Institute for Latino Studies at Notre Dame, is a policy advisor and has done extensive research in the field.

Brown-Gort has dual citizenship in the U.S. and Mexico. He has on Latino, NAFTA, and Latin American issues throughout his career during stops at the University of Texas, the Autonomous Technological Institute of Mexico, Columbia University, and Televisa in Mexico City.
As part of Brown-Gort's visit, the Eric Dean Gallery will be open 6:30-8:30 p.m. Monday evening. The exhibit 'Across the Border: Perceptions and Realities' from the Cardenas Collection focusing on immigration and migration will be on view.
Brown-Gort's work focuses on immigration policy and issues of national culture and psychology in politics. He has served as an adviser to the U.S. Senate Hispanic Task Force. He is a frequent guest columnist and commentator for national media outlets.
His lecture is being sponsored by Unidos Por Sangre. The title of his talk is "The Immigration Discourse: How Did We Get Here?" it is free and open to the public.