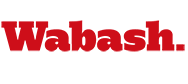 Einterz, Smith Receive NCAC Weekly Honors
by Brent Harris

September 21, 2010

Senior cross country runner Seth Einterz and junior football Sam Smith have received the North Coast Athletic Conference weekly Men's Runner and Defensive Player of the Week awards.

Einterz (left), a Zionsville High School graduate, was named the Men's Runner of the Week after winning the individual title at the 2010 Indiana Intercollegiate Cross Country Championships in the Little State Division. Einterz crossed the finish line in 25:40.30 as the top non-Division I athlete at the meet, hosted by Purdue University on Friday afternoon. He was one of four Wabash runners to finish in the top-nine places in the Little State division, helping the Little Giants capture the team title for the first time since 1995. Wabash easily defeated the other 14 teams competing in the Little State division, finishing with a total of 38 points. DePauw was the closest team in the final standings, scoring 91 points to take second place.
Einterz was 19th in the combined field of runners from nearly all Indiana colleges and universities. Wabash finished sixth out of 22 total schools competing at the event.

Smith (right), a defensive back from Normal High School in Bloomington, Illinois, was named the NCAC Defensive Player of the Week after recording seven tackles, an interception, and a blocked punt in Wabash's 45-21 win at Ohio Wesleyan on Saturday. Smith made five solo stops and tied for the team lead in solo and total tackles against the Battling Bishops. Smith's interception, his second of the season, came in the second quarter to end an OWU drive at midfield. Smith added a blocked punt in the first quarter that led to a field goal for the Little Giants. He also recovered a deflected punt in the first quarter that set up the first Wabash score of the game.