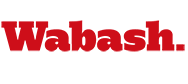 Leading Greek Scholar to Lecture Monday night
by Howard Hewitt

September 16, 2010

One of America's leading scholars in Greek law will lecture Monday at Wabash College. Dr. Michael Gagarin will present "Law and Oratory in Classical Athens" at 8 p.m. in Baxter Hall's Lovell Lecture room.

Gagarin is the James R. Dougherty, Jr. Centennial Professor of Classics at the University of Texas at Austin. Professor Gagarin is considered one of this country's leading experts on ancient Greek law and Greek oratory.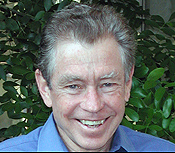 Students in one of Professor Joe Day's Greek Law courses used a text co-edited by Gagarin and found his name turning up again and again in research project. Professor Day suggested bringing Gagarin to campus.
"Gagarin is a long established major figure, indeed the leading American scholar, on Greek law," Day said. "And the study of ancient law, especially in Athens (and in Rome on that side), is more or less inseparable from the study of oratory, since a large body of our evidence for law is the surviving orations written for courtroom delivery by people like Demosthenes and Cicero. Gagarin has not only written scholarly studies about Greek law and is co-editing with his Texas colleague Paula Perlman a new publication of the extensive written laws of the Greek city-state Gortyn in Crete, but he is also deeply into the study of classical Athenian oratory.
"What that means is that, in one person, we have a combined interest in law and oratory, and that's a pretty powerful combination. Imagine one person who studied both the laws and procedures of the legal system, and the speeches of the real-live models of Jack McCoy and Perry Mason. It's like combining a professor of the history of law with a professor of rhetoric."
Professor Gagarin will join the C&T sections of Jill Lamberton and Jennifer Abbott to discuss this courtroom speech.
"We are especially pleased by the timing of Professor Gagarin's visit," Abbott said. "For Monday, September 20, sophomores will read the ancient Greek text "On the Murder of Eratosthenes," an oration written by Lysias for a man named Euphiletus to defend himself in court for murdering another man.
Professor Gagarin earned his B.A. at Stanford, M.A. from Harvard, and Ph.D. from Yale University. He has taught at Texas since 1973. He has authored seven books and co-authored another six. Several of his texts are used by Professor of Classics Joe Day.
"His focus on ancient Greek law and oratory is particularly interesting and sensible to us because there is evidence to suggest that law and rhetorical theory enjoyed a mutually beneficial relationship in ancient Greece, with each contributing to the development of the other." Abbott said. " We see reflections of this relationship today both in legal practice (such as through jury and appellate court hearings) and in academic scholarship (such as through areas like legal rhetoric)."

Professor Gagarin's lecture will also play a role in an inter-institutional course on Greek literature of the 4th century BCE, especially Lysias and Demosthenes, offered by Sunoikisis, an initiative sponsored by the Center for Hellenic Studies in Washington, D.C. Sunoikisis began in 1995 as a project to expand opportunities for students at residential, liberal-arts colleges to study the cultures of ancient Greece and Rome. Since 2000, Sunoikisis has offered courses for advanced students of ancient Greek and Latin every fall.
Through a multipoint videoconferencing system managed by Prof. Morrell, students and faculty members in Tennessee, Texas, Maryland, Washington, D.C., and Illinois will participate in Professor Gagarin's presentation along with us.