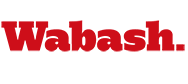 Oluyedun Boots Wabash to One-Goal Win
by Brent Harris

September 11, 2010

Forward Femi Oluyedun broke a 2-2 tie with his third goal of the season to give Wabash a 3-2 victory over Earlham Saturday afternoon at Mud Hollow Field.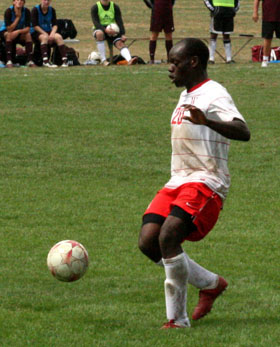 Oluyedun beat Quaker goalkeeper Jonah Kreniske with less than four minutes remaining in regulation to help Wabash improve to 4-1 overall, its best start after five games since opening the 1996 season with five consecutive victories.
Ian MacDougall recorded four saves in the victory.
"We came out in the right frame of mind and played a smart first half," head coach Roberto Giannini said. "We created half a dozen chances and scored a couple of beautiful goals off of combination plays just as we've practiced."
The first of those two goals came 24 minutes into the match on a pass from Oluyedun to Austin Jennings for his first goal of the season to give the Little Giants the 1-0 lead. Ryan Fier added his first goal of the year off a pass from Allan Swan to give Wabash a 2-0 halftime edge.
Earlham struck back with a goal 18 minutes into the final period by Irhad Strika before tying the contest with 10 minutes remaining on a Nick Costello goal. Oluyedun connected for the game-winning goal with Wabash up a man after a red card was issued against the Quakers.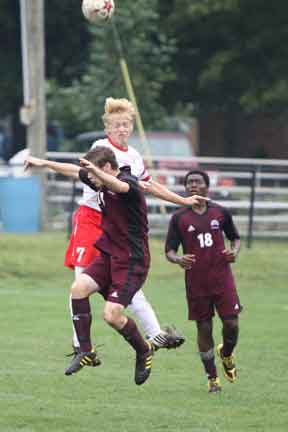 "We always tell our guys at halftime the match isn't over," Giannini added. "Sure enough, this time it wasn't. Earlham came back in a very physical second half and tied the match. We struggled a bit to match before we finally scored. We missed two more chances to score in the second half.

"You could read the desire to win on our players' faces. It was clear we didn't want to play for the tie, that we were going to fight to find a way to win. We played our style of soccer over the final seven minutes and found that game-winning goal."

Wabash will travel to Greencastle, Indiana Wednesday for a 7 p.m. match at DePauw University.

Photos - (top right) Junior Femi Oluyedun broke Saturday's 2-2 tie with his third goal of the season, giving Wabash the 3-2 victory over Earlham. Photo by Susan Albrecht.

(Bottom left) Allan Swan battles with an Earlham player for a header. Swan found Ryan Fier with a pass in the first half that eventually gave Wabash a 2-0 lead. Photo by Jim Amidon.




Results: Wabash 3, Earlham 2 Game Stats