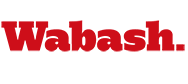 Everett and Rodgers will Present a Program of Music
September 8, 2010

Get directions to Wabash College Fine Arts Center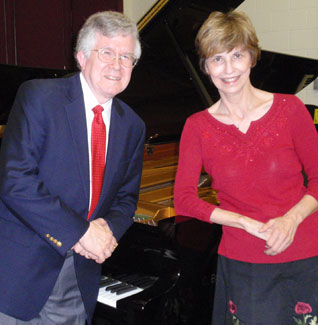 The Wabash College Music Department is pleased to announce the first faculty recital of the fall semester on Sunday, September 12 at 4 pm in Salter Concert Hall in the Fine Arts Center.
Duo pianists Cheryl Everett and Reginald Rodgers will present a program of music that includes Rachmaninoff's Suite No. 2 for Two Pianos, Op. 17, an arrangement of the famous Blue Danube Waltz by Johann Strauss, and music of George Gershwin's Porgy and Bess, transcribed for two pianos by Percy Grainger.
Everett is an adjunct instructor of piano and organ at Wabash College. She is the accompanist for the Wabash College Glee Club, which completed a two-week concert tour of Ecuador this past May. Everett was chosen as a teacher-performer in the 2005 Piano Teachers Workshop of the Van Cliburn Competition. As director of Music Outreach and Competitions for Piano Solutions music store in Carmel, IN, she directs the Young Hoosier State Piano Competition for the Indiana State Fair.
Rodgers is beginning his 28th year with the music faculty at Anderson University. He holds degrees in piano performance from the Oberlin Conservatory of Music, the University of North Carolina, and the University of Maryland. As a pianist, he has performed extensively in the United States and in Japan. This July, he and violinist Byron Plexico presented two concerts in North Carolina. In November, he and Ms. Everett will perform their program of music for two pianos for the Anderson University Concert Series.
The concert is free and open to the public.