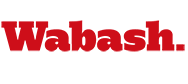 Brent Harris on Stat Crew National Advisory Board
by Howard Hewitt

August 19, 2010

Wabash College Sports Information Director Brent Harris has been added to an advisory board that created statistics' software used by most colleges in America.

The Stat Crew Next Generation advisory board consists of 17 members with representatives from Division I, II, and III schools and conferences, along with the NCAA, the Stat Crew software company, CBS Interactive, and 10 Foot Wave (a company that creates private TV networks that combine corporate branding with locally created content).

Stat Crew software is used by over 90 percent of the Division I, II, and III schools in the country. The company produces software for 11 sports, providing a system for sports information directors at more than 3,000 colleges and conference offices to provide game, season, and career statistics for use by media, coaches, and fans. The advisory board will provide a sounding board for Stat Crew, CBS and 10 Foot Wave as newer versions of the software are created to take advantage of the rapid changes in technology over the past few years.

"All of us in the Advancement Office recognize Brent Harris as one of the premier sports information people at any level," Director of Public Affairs Jim Amidon said. "When he receives national recognition like this, it increases the pride we have in his work for Wabash. He's long been an expert on statistics compilation and dissemination, and it's great that he's being recognized for that expertise."

Harris said participating is a tremendous honor. "I've been fortunate to work on some projects with Mike Ranieri, Alex Grimm, Monica Pellman, and Amy Pflughaupt (all from Stat Crew) over the past few years," the 11-year SID said. "Hopefully our advisory board can provide some useful input as the company produces its newest version of the software that has become the staple of our profession."

Harris also serves as a member of the DIII-SIDA board, an elected representative of
Division III SIDs in Region 3 (Alabama, Arkansas, Florida, Georgia, Indiana, Kentucky, Louisiana, Michigan, Mississippi, North Carolina, Ohio, Puerto Rico, South Carolina, Tennessee, Virginia, and West Virginia).