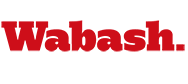 Juniors in California as Part of Summer Biology Internship
by Howard Hewitt

August 16, 2010

Pete Guiden '12 - August 11 was day three of our eleven-day trip to sunny southern California. Of course, the weather has been perfect (mid 80's, close to no humidity) all week, and looks to continue as such for the remainder of the trip. My fellow biology major Pat Garrett and I are attending a workshop for plant systematics (the study of plant evolution) at the Rancho Santa Ana Botanical Garden in Claremont, California—one of the largest botanical gardens in the US.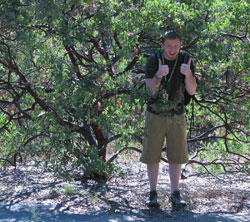 So far, our internship this summer with Dr. Ingram has prepared us beautifully for the workshop agenda. These first few days have been lots of old hat for us, as we isolate and amplify DNA in order to sequence it. Next week looks to introduce some new skills, though, like imaging pollen grains with a Scanning Electron Microscope.
This upcoming weekend should prove to be especially fun, as we and the other interns journey up to the San Jacinto mountains for a weekend of hiking and camping under the guise of collecting plants. We should also have an opportunity to see more of beautiful California, as we drive through the Palm Springs area en route to our reserve. This trip has certainly been a great change of pace from a summer in Crawfordsville, and a great transition into the fall semester!