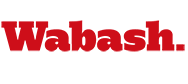 St. Louis Send Off Draws a Great Crowd
by Fred Trebleone

August 15, 2010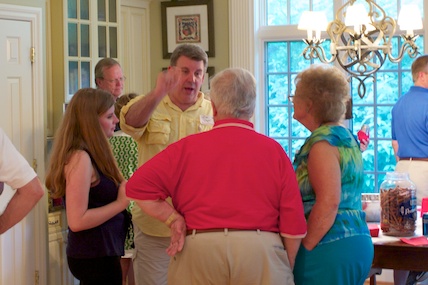 Alumni, young and "more senior" alike, gathered at the beautiful home of Anne and Tom Walsh ('73) to send off new and returning Wabash students from the St. Louis area.
The combination of the Walsh's superb hospitality and Jim Dyer's ('83) energy and enthusiasm equaled a turnout well past expectations. Tom said they have done this event for three years and each year it just gets "bigger and bigger."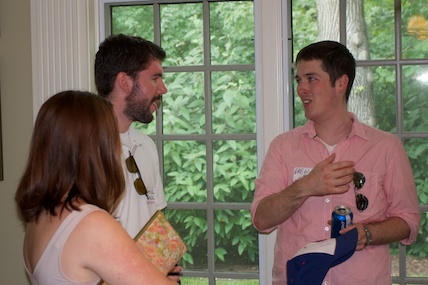 Not to rest for a second, the St. Louis crew is already planning for a big tailgate before the football game against Washintgton University on October 9, 20010 and a community service project the next day for WABASH Day.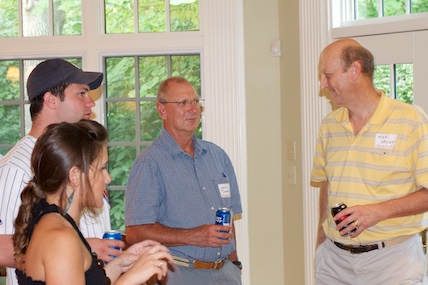 Thanks Anne, Tom and Jim for a great evening. Despite the temperature hovering right at 100 degrees, everyone had a great time.
Photos:
Top - Jim Dyer '83 makes a point to John Wyatt '60 and his wife
Middle - Patrick Drake '06 (l) catches up with Drew Howk '08
Bottom - Classmates John Dean '70 and Mike Kelley '70 catch up as Chad Finley '08 and his date check on the Cubs