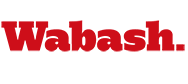 McDougal '12 to Serve Phi Gamma Delta National Board
by Kyle Bender '12

August 12, 2010

While it is well known that almost 13 percent of Wabash graduates hold a title of president, owner, or CEO, it is rare for a Little Giant undergraduate to be named to a board of directors' position.

Cameron McDougal '12 was chosen for a two-year term to the Board of Directors of the International Fraternity of Phi Gamma Delta during the fraternity's biennial convention, held July 29 – August 1 at the Arizona Biltmore in Phoenix, Arizona.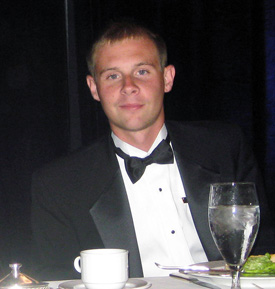 The Phi Gamma Delta board of directors, more commonly referred to as "archons" by members of the fraternity, consists of seven graduate brothers and two undergraduate brothers from across the nation.
"I am honored and very grateful to be elected to serve on the Archonate of Phi Gamma Delta," McDougal said. "I embrace the challenges ahead and am confident I can make a positive impact during my term. I look forward to the opportunities I will have to represent both Wabash and Phi Gamma Delta in the Greek world."
The fraternity's executive director, Bill Martin, acknowledges the importance of McDougal's election.
"In Phi Gamma Delta, our undergraduate brothers have a significant role in the governance of the Fraternity, as evidenced by the two students on our nine-man board," Martin said. "Because of the quality of candidates, the process of electing undergraduate board members is highly competitive. Wabash College and Psi Chapter of Phi Gamma Delta should be very proud of Cameron."
McDougal, who is a Presidential Scholar from Fort Wayne, Indiana, is majoring in biology and helped found the Pre-Dental Club. He has served Psi Chapter as its historian. He will assume his new duties immediately.
McDougal was first selected as a finalist for the position from a deep applicant pool. At the convention, he underwent several interview sessions with a 30-person nominations committee. The committee proceeded to recommend McDougal, citing his dedication to working to establish new chapters at other colleges, as well as his commitment to Psi Chapter at Wabash. The entire convention then voted to elect McDougal.
For a press release from Phi Gamma Delta regarding McDougal's election,
click here
.