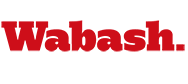 Chicago Golf Outing - Fun For All
by Tom Runge

August 10, 2010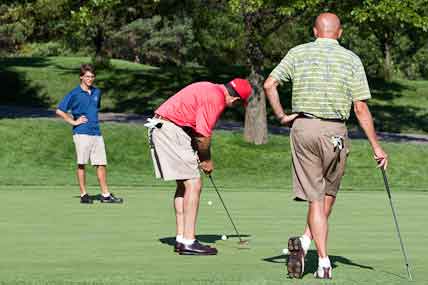 It was hot and humid, but everyone was smiling as the groups returned to the clubhouse.
The Chicago golf outing drew about 20% more golfers than last year and all attendees were treated to a lot of sunshine and a course in great shape.
Three teams tied for low score, but the accountants took over and the winners, based upon their scores on certain holes, were: Nathan Dinger '05, Kyle West '05, Mike Ruffing '05, and Eric Elman '90.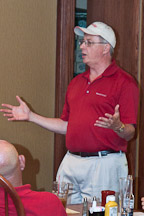 After golf and a great dinner, President Pat White updated the group on the latest developments at Wabash including the recent Annual Giving report, the new freshman class, and the latest on the athletic fields construction.
Many thanks to Eric Schoettle '93 and Greg Jania '93 for setting up another great Chicago golf outing.
Photos:
Top - Sam Borrelli lines up a birdie putt as Bob Cassady '12 and his father Tom look on.
Right - President Pat White talks to the group.
For more photos, click here.