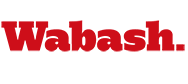 Indy Indians Torch Charlotte As IAWM Visits The Ball Park
by Tom Runge

July 24, 2010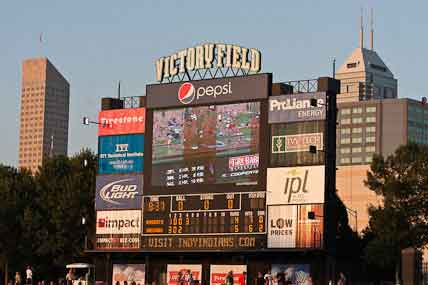 The Indianapolis Association of Wabash Men (IAWM) made their annual trip to Victory Field and watched the Indians "smoke" the Charlotte Knights, 17-11, on Friday night, July 23rd.
The Indians' bats weren't the only thing on fire. With the temperatures in the middle 90s and the heat index at 105, we found section 119 bathed in the glow of...direct sunlight. A "pore-opening" experience to be sure.
But the weather didn't deter the fun. The Wabash group included Wabash CFO Larry Griffith and his wife, IAWM president Larry Landis and his wife, alumni of all ages, a couple of families, and two members of the Class of 2014 who will arrive on campus in a month.
The Indians are also selling Sun King Brewery's TWR which greatly pleased the crowd.
For more photos, click here.