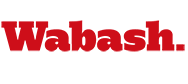 Annual Fund Tops $3 Million
by Jim Amidon

July 23, 2010

Wabash's alumni and friends stepped forward in a difficult economic year and helped deliver a third straight successful Annual Fund campaign for the College. The Annual Fund surpassed $3 million in unrestricted support for Wabash students.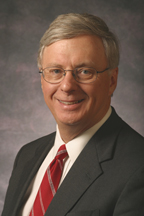 "This is a great achievement for the College and, most important, it means so much to every student whose education is strengthened by this generosity," said Wabash President Pat White.
A total of 4,057 donors contributed gifts totaling $3.051 million to the Annual Fund in fiscal 2010.
"I continue to be proud of the enormous generosity of alumni in these difficult times, lifting the Annual Fund to over $3 million for the third year in a row," added President White.
"I am also very grateful for the support of faculty, staff, parents, and friends of the College who have contributed significantly to this success."
Non-alumni parents, faculty, staff, and friends accounted for 915 gifts to the College.
Dean for College Advancement Joe Emmick '92 said that a $3 million Annual Fund puts Wabash in elite company in higher education, especially for a school of its size.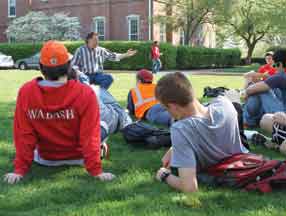 "Surpassing $3 million in the Annual Fund for the third consecutive year is a significant accomplishment for Wabash and its alumni," said Emmick . "There are very good liberal arts colleges across the country with two or three times as many alumni whose annual fund is not at $3 million. This is just another manifestation of how much pride Wabash men have in their alma mater and its mission. On behalf of our students and faculty, my thanks to everyone who made Wabash a philanthropic priority this year."
Annual Fund Director Joe Klen '97 was especially pleased with the way alumni rallied in the final month of the fiscal year when 670 alumni made gifts to Wabash.
"We extend our most sincere thanks to those people who responded to our request for Annual Fund support all year and especially during the month of June," Klen said. "In uncertain economic times many people continue to reevaluate their philanthropic interests. We are grateful to those who were able to give to Wabash this year and demonstrate their support of Wabash students and the College's mission."
Six Wabash classes had more than 50 percent of their members make gifts to the College, topped by the 50th reunion Class of 1960 and its 61.5 percent rate. The classes of 1951, 1961, 1954, 1959, and 1965 all had more than 50 percent participation, while the classes of 1963 and 2010 had participation rates above 49 percent.
In spite of the final Annual Fund total, Klen has seen a trend in decreasing participation by Wabash's alumni. For fiscal 2010, 32.97% of the College's alumni made a gift to the Annual Fund, which is down from the previous two years (33.7% in 2009 and 37.7% in 2008).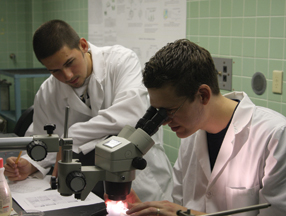 "The decrease in alumni giving percentage can make the College less competitive for support from corporations and private foundations who look at alumni giving as a sign of a stable, well-supported institution," said Klen. "We need to make sure that Wabash alumni understand that providing new or enhanced opportunities for Wabash students is more important and relevant today than perhaps at any time in the College' s history."
Klen said that Wabash offers a number of options to make giving to the College convenient and simple, including a recurring credit or debit card gift.
"We've seen a big increase in the number of donors who set up recurring credit card gifts to Wabash, which makes it easy to support the Annual Fund," said Klen. "Particularly with our younger donors, the thought of giving $1,000 to Wabash is inconceivable. But when they set up a recurring credit card gift, they realize they can become members of the 1832 Society for just $83 per month. A $250 annual gift is just $20.84 per month and a $100 gift is just $8.34 per month."
Klen added that there is another benefit to alumni who set up recurring credit card gifts to the Annual Fund: "We're able to remove those alumni and friends from our mailing and calling lists, which saves the College a significant amount of money."
Credit or debit card gifts may be made
online here
using option D.
The new fiscal year that began July 1 runs through June 30, 2011.