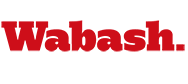 Timmerman Named Dean at Monmouth
by Jim Amidon

June 29, 2010

After 17 years as a professor and administrator at Wabash, David Timmerman is leaving the College to become the Dean of the Faculty at Monmouth College. Timmerman served Wabash as professor of rhetoric, chair of the rhetoric department, and chair of the division on humanities and fine arts during his Wabash tenure. He was also a vibrant advocate for Wabash's successful Moot Court Competition.

"As Rhetoric Department and Division II Chair, David has led with imagination, care for his colleagues, a steadfast commitment to the liberal arts, and a determination to call out the best from the entire College — students, faculty, and administration," said Wabash President Patrick White. "In his new role, David's leadership will make an important contribution to the excellence of Monmouth College."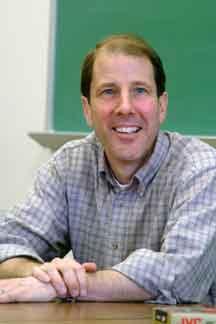 A scholar of the history of classical rhetoric, Timmerman has devoted much of his career to studying and promoting civil discourse as a key component of the liberal arts experience. He is the co-author of a new book,
Classical Greek Rhetorical Theory and the Disciplining of Discourse,
the co-editor (with his Wabash colleague Todd McDorman) of
Rhetoric and Democracy: Pedagogical and Political Practices
, and has been working with colleagues to reshape Wabash's basic public speaking course toward democratic participation and civic engagement.
"Striving to become a model of America's premier educational experience demands an engaged form of leadership," said Monmouth President Mauri Ditzler, who was Dean of the College at Wabash at the time Timmerman was granted tenure here. "As I reflect on my colleagues of the last three decades, I can think of no one better suited to be our chief academic officer than David Timmerman."
A native of Los Angeles, Timmerman earned his bachelor's degree in psychology from UCLA before earning master's degree in divinity from Denver Seminary. He spent seven years as a pastor in Littleton, Colorado. Timmerman left Colorado to pursue a Ph.D. in communication from Purdue University. He joined the Wabash faculty in 1994 and served nine years as chair of the Rhetoric Department. In 2005, he earned the McLain-McTurnan-Arnold Excellence in Teaching Award.
"David has been a stalwart of the faculty: an excellent teacher, accomplished scholar, and dedicated leader as Rhetoric Department chair and Division II chair," said Wabash's Dean of the College Gary Phillips. "He has brought to all aspects of his life at Wabash a readiness to engage, thoughtful listening, empathetic judgment, and aspiration to excellence that has made a difference to the learning experience of students and faculty alike. These are the talents that will serve David well in his new teaching role in helping the Monmouth faculty become a stronger, better liberal arts faculty."
Indeed, Timmerman looks forward to working with the Monmouth faculty.
"I am convinced from my interactions with faculty and President Ditzler that this is an exceptional moment of opportunity for the college in terms of the academic program," Timmerman said. "The combination of faculty desire, intention, and the opportunity to focus on the academic core of the institution—matched with the strength of the faculty that I observed—makes the dean's position very desirable. The Monmouth faculty is clearly a strong one: skilled, engaged, and deeply committed."
Timmerman has written dozens of articles for the journals Rhetoric Society Quarterly, Philosophy and Rhetoric, and the Journal of Communication and Religion, and has contributed chapters to several books.
"David's 17 years of Wabash leadership and teaching experience have prepared him well for this new challenge," added Dean Phillips. "I am excited for his excitement and deeply appreciative for all he has given to our community."
Timmerman and his wife, Polly, are the parents of two grown sons. Dr. Timmerman will begin his responsibilities July 15.
Founded in 1853, Monmouth College is a private, four-year, nationally ranked liberal arts institution of 1,380 students in western Illinois. Its president, Mauri Ditzler, is a 1975 Wabash graduate who served for five years as the Dean of the College.