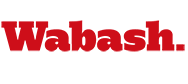 Wabash Shootout Hosting 18 Basketball Teams
June 18, 2010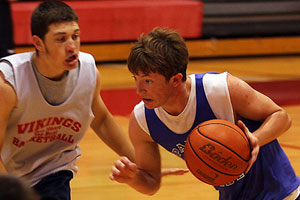 It's been a big week of sports in the Allen Athletics and Recreation Center. No sooner had Brian Anderson's wrestling camp wrapped up, basketball took over. The Wabash Shootout brought athletes from Central Indiana and Illinois to Crawfordsville.
"Today we have 18 teams throughout Indiana and Illinois," said Little Giant Assistant Coach Antoine Carpenter. "The main thing that separates our tournament from everyone else is that inter-state competition. We have 6 teams from Illinois. The way the format works is they play 3 games, they are going to play a different school from a different state and then in the tournament, everyone participates in single elimination tourney. You are guaranteed 4 games in the shootout but could play up to 9 to win championship"
See photos from morning play
here
.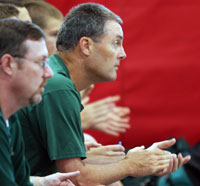 For Wabash basketball, the Shootout is a chance for coaches to see athletes from different areas. "They come from farther distance away. We even contact schools where we are interested in someone to have them come down here and give us a chance to watch them play, as well as get them on campus. "
The teams were busy on four courts in Knowling Fieldhouse. Chadwick Court was hosting the fifth contest during the round-robin play.
"It's a real selling point just to get kids on campus and they can learn about Wabash," Carpenter said. "Kids will come and not know anything about Wabash and after they leave, they've been able to meet some players and coaches and actually see the school."
In photos: Top right, a guard from North Greene High School in Illinois moves the ball up Chadwick Court. Lower left, Greenwood High School Coach Bruce Hensley.