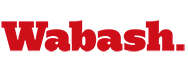 Gold Medalist Says Lessons Important as Technique
by Howard W. Hewitt

June 14, 2010

John Smith, a two-time Olympic Gold Medalist, said the importance of summer camps is to take away more than new technique. Smith was just one of five Olympic medalists to speak and teach at the 2010 Little Giant wrestling camp.

"The big message is kids need to understand that in wrestling, or anything they're doing, they've got to be different from their peers, probably different than a lot of their teammates," the Oklahoma State head wrestling coach said. "There is a tendency to stand in one spot, especially with this generation. They don't get a lot better and a lot of the reason why is they're doing the same thing their peers are doing, not necessarily bad things. The challenge is the internet, cell phones, and Xboxes.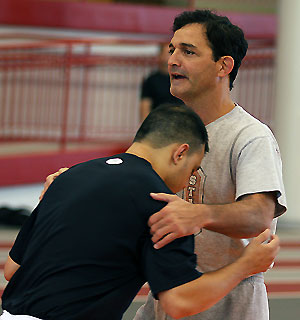 "There are a lot of things now that simply take your focus away from the things you hope to do. You've got to be different than most if you really want to be good at something."
Smith won Olympic Gold in 1988 and 1992. His Oklahoma State Cowboy teams have won seven NCAA championships.
Nearly 300 wrestlers paid to come to Little Giant Wrestling Coach Brian Anderson's summer camp. The attraction for many is just not the work but the big name athletes who come to teach.
"There are a lot of camps out there that aren't very good," Smith said. "Many camps are poorly run or they're in it for the wrong reason. When these kids leave this camp they're going to be very motivated about wrestling and motivated to get better.
"I'm not sure there are this many camps that do the extra things Coach Anderson is doing. A lot of (accomplished wrestlers) don't know where this place is but they've heard of the camp. I'm impressed. I'm impressed with the facilities."
New Haven High School wrestling Coach Barry Humble said Wabash is the place to be for summer camp. "Teams have a lot of choices of where to send their kids in the summer, but I always come to Wabash. This is my fourth year bringing wrestlers and you couldn't ask for a better place to come to camp."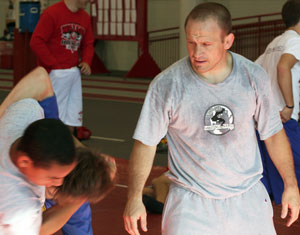 Jimtown Coach Dave Gaskill echoed the same theme. He brought 16 athletes to Crawfordsville. "This camp features some of the best facilities in the nation," he said "As a coach, I've been to a lot of these types of camps and can really appreciate this one."
Smith said his approach to such camps is to motivate kids to work hard and impart a little wisdom. "We need to have good things for kids of this age," he said. "This is a good environment for learning."
Smith's accomplishments are substantial. But he said leading a group of individuals to a national collegiate title far outweighs even an Olympic Gold Medal.
"I think there is a sense of satisfaction as an athlete when you accomplish something like an NCAA Championship, World Championship, or even an Olympic Gold Medal," he said. "It's a sense of accomplishment that feeds the inner self.

"I've had years (at OSU) when we did not win but I was very satisfied with our effort. We got everything out of the guys that they had to give and performed at our highest level. You're really touching several people when you do that and if you're creating that involvement of high level of expectation and you accomplish it, or even if you fail or fall short, you're doing your part in changing people and making people better.
"But as far as accomplishment, they are different. There is no question coaching gives you ten times the enjoyment of anything you do as an individual. My national championships are much more exciting to me than my gold medals."
Smith became head coach at a very young age. At 26, he took over the Oklahoma State program and is now entering his 19th year. He said the challenge is to maintain the excellence and meet expectations. He did admit he looks at his future as a head coach more on a 'year to year' basis than ever before. The challenges of keeping a nationally respected program at the top, and raising five young children keeps him very busy.
Smith was joined by Olympic Gold Medalist Kenny Monday, Olympic Silver Medalists Jamill Kelly, Stephen Abas, and Dennis Hall at the camp. Two-time NCAA champ Jake Varner also worked the camp for Coach Anderson.
In photos: Top right, OSU Head Coach John Smith. At left, Olympic Silver Medalist Dennis Hall. Below, the entire camp!