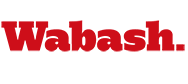 Dallas Group Welcomes Dean Joe Emmick & Prof. Scott Feller
by Tom Runge

May 19, 2010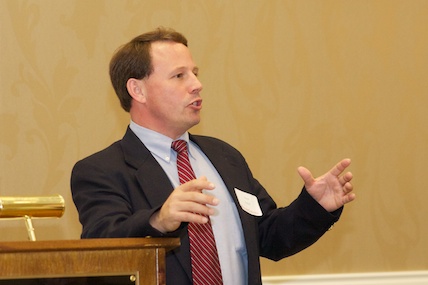 The Dallas area group welcomed Dean for Advancement back to the area and threw a genuine Texas welcome for Scott Feller, Chemistry professor and chairman of Division 1. To say a good time was had by all is a true understatement.
Dan Susie '68 served as the evening's host at the Royal Oaks Country Club. Dan introduced Joe after dinner for an update on the college. Joe told the group about the latest at Wabash covering Commencement, the Admissions outlook for the fall, the fine year of 2009-2010 and of course fundraising to date. Joe then introduced Scott Feller.
Scott gave the folks a short introduction to himself and his family and then spent most f his time offering the group an insider's view of Wabash education today. Scott's insight gave the group a keen idea of the challenges and opportunities offered by the curriculum, faculty and facilities. He also explained that for Wabash to continue to attract the best students and faculty we must continue to provide the resources for state-of-the-art learning, including the opportunities for faculty development, modern labs, and out of the classroom learning experiences such as immersion trips.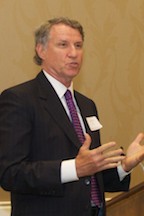 Dan Susie capped the evening off by presenting Scott with a very nice book about Texas. He also kidded Joe Emmick about the need to do fundraising throughout Texas and so Dan presented Joe with a travel guide to the state!
Many thanks go to Dan and to Ray '78 and Anne LaDriere for setting up the entire evening and to Dutch Freise '48 and Robert Ouelette '63 for helping make the event a big success.
Photos:
Top Scott Feller makes a point to the group
Dan Susie '68 thanks Dean Joe Emmick and Prof. Scott Feller
For a few more photos, click here.