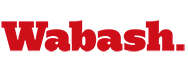 Wabash Lands Grant To Aid First-Generation Students
by Jim Amidon

May 19, 2010

Wabash College has been selected as a recipient of a

Council of Independent Colleges

and Walmart Foundation "College Success Award" that will provide funding for pilot programs that will enhance the opportunities for success by the College's first generation students.

Wabash is among 30 CIC member institutions to receive one of the competitive grants to strengthen programming for first generation students. The newly selected 30 institutions and the 20 initial College Success Award recipients (selected in June 2008) will work together as a network to assist first-generation college students, learn from one another, and serve as models for other colleges and universities.
Wabash will receive a grant of $50,000 that will fund an experimental two-year program.
"The 20 colleges and universities selected for the initial awards in 2008 have done a great job in rising to the challenges of retaining and graduating first-generation students," said Walmart Foundation president Margaret McKenna. "The
Walmart Foundation
is proud to provide the opportunity for an additional 30 institutions to participate in the program and contribute to the growing body of knowledge on how best to support these students."
Wabash College is a liberal arts college with an enrollment of 893 men, of whom 60% are first generation college students. The College ranks high nationally in measures of student engagement, but has discovered that many first generation students are less likely to graduate in four years and to obtain academic honors, and less likely to take advantage of the full range of majors in the College, especially math and science. Wabash has begun addressing these issues with enhanced faculty advisor training, improved orientation, and better communication with incoming students.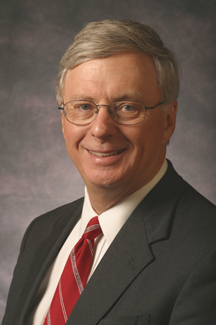 Wabash has a long tradition of educating students who are the first in their families to go to College. "Wabash is noted for transforming the lives of all our students," President Patrick White said. "As strong as we already are in this important part of our mission, the College Success Award will help Wabash implement programs to support the learning and growth of first generation students."
Wabash students score highly on measures of student engagement such as the National Study of Student Engagement (NSSE). This is important, President White noted, because "Engagement with faculty and the College is key for retention and growth.
"When we analyzed new data gathered from the Wabash National Study of Liberal Arts Education (WNSLAE), we became aware that not all students were experiencing the same level of engagement," White said. "As part of our project, we will use WNSLAE data to examine more closely and improve the engagement experience of all our first generation students."
Using funds from the CIC/WalmartCollege Success Awards, Wabash will target 24 at-risk first generation freshmen in 2010-11 and 2011-12. The College will implement an Engagement Alert System (EASy) to provide early information about student academic and social progress, to support the faculty advising system, and to bolster student engagement with support systems, mentors, and peers.
Wabash will also build an alumni mentoring system connecting successful first generation alumni with the target group, providing each student with personal support, career development opportunities, and individual guidance for academic success.
"Our goal is to create a distinctive Wabash model for improving engagement, one that considers the fact that we have an all-male student body, that we have a connected alumni body committed to supporting student achievement, and that the Wabash ethos of student success can be strengthened for each and every student by enlisting the support of faculty, staff, and alumni to amplify engagement practices inside and outside the classroom," added President White.
A fall workshop will launch the mentoring relationship for students selected for Wabash's program. During the summer seven students will intern with their mentors while second semester another 10 will work locally with alumni mentors in work-study positions. Wabash will target the demonstrated needs of at-risk, first generation students who require academic, financial, and a wider network of human support.
Professor of Philosophy and Associate Dean of the College Cheryl Hughes will serve as director of Wabash's programs.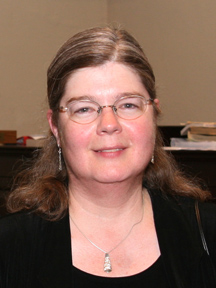 "This CIC/Walmart College Success Award fits directly with the work of the ad hoc Retention Committee, which aims to identify and support students who are at academic risk in their first year, especially those who are African American or Hispanic," said Hughes. "The award will fund one very important pilot program for eager and successful alumni to become mentors and role models for first generation students at Wabash College."
The CIC/Walmart College Success Awards program will include a national conference in 2011, online networking opportunities, and a final publication on best practices from both cohorts to be disseminated at the end of the grant period in 2013.
"Much attention has been focused recently on higher education as a key to making the United States workforce stronger and the country more competitive in the 21st century world economy," added CIC President Richard Ekman.

"Private colleges enroll comparable or higher percentages of lower-income and first-generation students to public institutions and they require far less subsidy by state governments to succeed in meeting these national goals," said Ekman. "Most importantly, nonprofit private institutions have moved beyond a focus on access to a record of unmatched success in retaining and graduating low-income and first-generation students."
According to the National Association of Independent Colleges and Universities, the six-year graduation rate of first-generation students at public four-year institutions is only 44 percent compared with 61 percent at private colleges and universities.
"In short, if we are to achieve the ambitious national goal of increased numbers of college graduates, the lessons learned from the experiences of private colleges will need to be heeded by national policymakers and others," Ekman stressed.