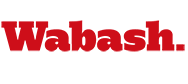 Dean Phillips Honored in Pittsburgh
April 28, 2010

Dean of the College Gary Phillips was honored by the Western Pennsylvania Association of Wabash Men as the 2010 "Man of the Year." The association's leader, Eriks Janelsins, introduced Dean Phillips at the dinner that celebrated his achievements. Read Janelsins' remarks here.

Western Pennsylvania Association of Wabash Men

Gary A. Phillips, Dean of the College

It is both my honor and privilege to introduce the 2010 Western Pennsylvania Association of Wabash Men Man of the Year award to Dean of the College Gary A. Phillips.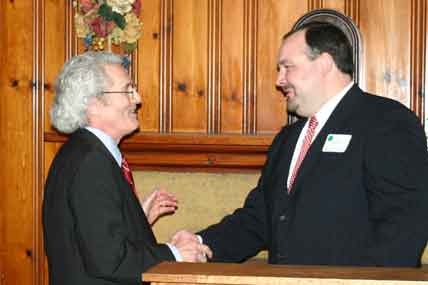 Phillips was born in Elkins, West Virginia. He earned his Bachelor of Arts, magna cum laude, from Lynchburg College as an English, philosophy, and religion major. He received his master's of divinity, also magna cum laude, from the Vanderbilt Divinity School and returned to Vanderbilt to earn his Ph.D. with highest distinction in New Testament Studies with a focus on linguistics in 1982. Dean Phillips spent the next 19 years at the College of Holy Cross and in 1998, became Professor of Religion and Chair of the Religion Department at The University of the South. On July 1, 2006, Gary Phillips became Dean of Wabash College.
Dean Phillips is a scholar with an incredible depth and breadth to his work. He has written or edited eight books primarily on the topic of linguistics and the ethical reading of the Bible. In addition, Dr. Phillips has written over 57 book chapters, journal articles, translations, and book reviews.
Dean Phillips and his wife, Alice, have three grown children.
The Dean of the College is Wabash's chief academic officer responsible for leading the faculty, as well as supervision of information technology, international studies, Lilly Library, Wabash's Center of Inquiry in the Liberal Arts, and the Wabash Center for Teaching and Learning in Theology and Religion.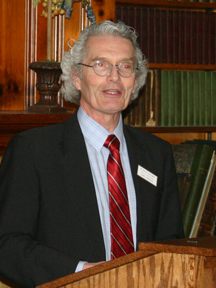 Since his arrival on campus, Dean Phillips' passion for faculty and student relationships has been evident. He describes the need for really good students and really good faculty and explains, "Because when those two things get together — a faculty person who is an expert and a student who has a hunger — sparks fly and magic happens."
During the last three-plus years, under incredibly challenging circumstances and times, Dean Phillips has effectively led the faculty and brought new recognition to Wabash from the academic community. Grants from the Teagle Foundation, Lilly Endowment, and the National Science Foundation have recently been awarded to the College. During a time of incredibly limited funding, Wabash currently has major National Science Foundation funding in all Division I departments — an incredible achievement for a small liberal arts college.
As I searched for more biographical information on Dean Phillips, I realized that his own words were probably the best way to communicate his passion for the Wabash education. And, I think there is much that we, as Wabash men, can continue to learn from these passionate words.
At his 2009 Dean's Breakfast address to graduating seniors, Dean Phillips stated:
"At the heart of the liberal arts is the question, the act of learning to question, of living with the question as unfinished business, of framing and loving the question. Your Wabash science, social science, humanities and fine arts courses have been about developing the arts of the question. It takes practice, mentoring, and willingness to abide with uncertainty, disequilibrium and lack of closure. This is what close engagement with faculty inside and outside the classroom makes possible. In human terms, excellent liberal arts teaching is about teachers who stand as a question to you, thus demonstrating how for the rest of your life you can become a question to yourselves. The question is the great liberal arts act. It allows us to live the truth."
In his 2008 Dean's Breakfast address, Dean Phillips reframed the college's mission statement in his words (not as assertions, but as imperatives):
"Wabash has prepared you to read, so now let your life be read by others. Wabash has taught you quantitative reasoning, so now to let your life add up to something more than yourself. Wabash has proudly taught you how to be articulate, so let your life speak. Let your liberal arts living speak."
And lastly, I'd like to close with Dean Phillips' words when discussing a grant awarded from the Lilly Endowment. He stated:
"The liberal arts are the artes liberalis, the arts of freedom, the arts that make for free persons, that educate for life. Our engagement with these young men is to shape them for a life lived freely to choose a path and a place and a community in which to make a difference. The Endowment grant is recognition of Wabash's effectiveness in preparing and enabling such engagement, one that lasts a lifetime."
I think all of us gathered here tonight hope that we serve as living examples of your words.