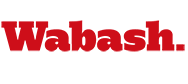 Summers Reflects on College Mentors Program
by Adam Becerra '12

April 23, 2010

In 1995, two Indiana University students who wanted to help change the lives of kids started College Mentors for Kids. Since then, the program has also affected the lives of many Wabash students who

have taken part. From the time the program began, it has grown to involve 21 schools including Wabash College.

The program was started on Wabash's Campus by Chris Serak, who graduated two years ago. Serak learned about the program through his brother's girlfriend who was President at Ball State, became excited about the idea, and brought it to Wabash.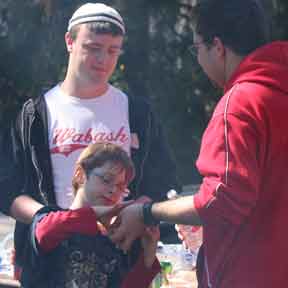 Contrary to the many participants who keep their buddies all four years at Wabash, Senior Chuck Summers, the General Manager of the program at Wabash, has had numerous buddies throughout
the years, but the experience has been rewarding nonetheless.
"The program has definitely been a huge part of my Wabash experience," Summers said. "Two hours once a week seems like a pretty small commitment, but when you hear the chaos and excitement from all of the kids when they run into Detchon each and every single time, you know that you are making a pretty significant impact on their lives. They love being able to come to Wabash every Thursday, and even though I've had a number of different little buddies over the
past few years, I've still formed bonds with these kids and I get a lot of fulfillment from that. It's one thing I know that I've done while I was here that made a real impact in the community."
College Mentors for Kids provides the elementary-age students with new and interesting experiences such as making ice cream, learning about the production of the newspaper,
and some field trips. Summers discussed his favorite activity for the kids being one of these field trips.
"My favorite activity would probably be when we took a field trip to Indy to watch a movie at the IMAX Theater and visit the Children's Museum," Summers said. "It was awesome because the kids were
just blown away; it was like they were taking a trip to Mars. Many of them had never had the chance to go to an IMAX or visit the Children's Museum, so being able to give them that opportunity felt very special. That's really what the program is all about: not just having fun every week but exposing them to college and other extraordinary opportunities they would never have otherwise."
Although Summers does not have a little buddy this semester, he feels he is still affecting the lives of the children and doing great things in his new position.
"Like I said before, I've had a number of different buddies (some moved away and when I took over General Manager duties this year, I no longer had my own little buddy)," Summers said. "But there isn't one conversation that stands out; there are little important ones that happen every single week.
I really like it when somebody's acting up and I'm able to pull them aside talk to them about something at home or something at school that is really bothering them, the real reason they're acting up. It's in those moments that you know you're really doing something positive."
Summers has been along for the ride the past four years of the program, and feels that the students and the program have generally been on the rise to do great things in the future.
"In general, I've definitely seen a progression in the kids who have been here for a few years," Summers said. "They've learned so much about college and the opportunities it can bring. Even the
ones who have been doing this for four years are excited to come here every week, so we must be doing something right.