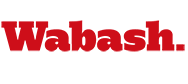 Wamidan To Present Concert Wednesday Evening
April 6, 2010

Get directions to Wabash College Fine Arts Center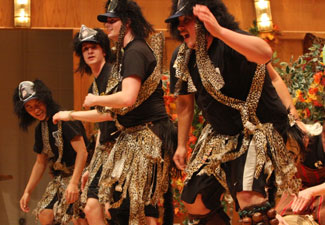 Wabash College's Music Department invites you to a concert given by
Wamidan World Music Ensemble
as they present their spring concert at 8 p.m. Wednesday, April 7 in Salter Concert Hall in the Fine Arts Center.
Wamidan will perform Pigeni Sauti, a contemporary African folk dance; Wavvuuvuumira, featuring xylophone ensembles; Omugongo, a folk song, belonging to both the Buganda and Busoga cultures; a hip-hop dance; Awinja, Winja, an Alur folk song played for entertainment on the adungu (9-string bow harp); Aije, a harvest folk dance of the Acholi people of northern Uganda; and Djole, a dance choreographed by Wabash sophomore, Reginald Steele, from the West African nations of Mali, Guinea, Ghana, and Sierra Leone.
Joining Wamidan will be the children from the Montessori School of Crawfordsville. Participating will be Harmish Bhatt, Bailey Crane, Max Ewold, Elizabeth Gillespie, Whit Harton, Campbell Mason, and Carrie Pool
Wamidan is the Wabash College World Music Performance ensemble and focuses on the music and dance from various global folk music traditions. The group offers hands-on practice and performance experience in song, dance and a wide variety of musical instruments from different musical traditions of world cultures.
The concert is free and open to the public.