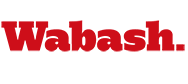 Rowe Scholarship Presented Fall 2010
by Jim Amidon

April 5, 2010

Wabash President Patrick White has announced that the College will award the Norman P. Rowe Endowed Scholarship to entering freshmen in the fall of 2010.

The scholarship, established through a $1.7 million gift from the estate of Norman Rowe '60, will endow a need-based scholarship program for entering freshmen with demonstrated financial need whose standardized test scores rank in the top 25 percent of the incoming freshman class.

"Norman P. Rowe lived a life of dedication to the practice of law and quiet loyalty to Wabash College," said President Patrick E. White. "His generous bequest will make possible for others what he always considered a great benefit in his life and work — a Wabash education. His generosity will further our strategic goals of enriching endowment support for scholarships in order to attract and retain quality Wabash men, men like Norm Rowe.

"The College is very grateful to this loyal son for his generosity and honors his life of service and care for Wabash by naming this scholarship in his honor."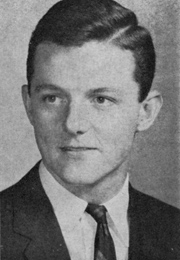 Norman P. Rowe graduated from Wabash in 1960. He majored in philosophy at Wabash and was a member of Beta Theta Pi. He was also a member of Eta Sigma Phi honorary, the philosophy club, and the camera club. He spent his junior year studying at Edinburgh University. He earned his law degree from the University of Michigan and spent the bulk of his career as a litigator at the Indianapolis law firm of Baker & Daniels.
"Wabash College has always prided itself on being an institution of integrity, and it is my expectation that the College will display that integrity in making use of the scholarship fund," Rowe said when he created the bequest in 1999.
Scott Himsel, a member of the Wabash Class of 1985, both teaches at Wabash and practiced law with Rowe at Baker & Daniels in Indianapolis.
"Norm was very much my 'senior' at Baker & Daniels, so I had only one opportunity to work on a case with him," said Himsel. "Although he was a fairly reserved individual in terms of his personality, Norm excelled at asking tough questions and demanding answers as a lawyer. Norm shared that same skill with Wabash students when he judged in the Wabash Moot Court competition. Norm also enjoyed hearing my stories about the progress of my Wabash students in the classroom. I think those stories reminded Norm of his own Wabash experience and friends; going to Wabash was one of the most positive and important experiences in Norm's life. I'm thrilled he's made a gift that will allow others to have the experience he cherished."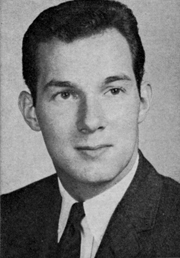 David Lahey '60 was Rowe's roommate in the Beta house during their time at Wabash, and the two remained great friends throughout their lives.
"Norman was an interesting guy; a very private person, almost shy, but not reticent to share his opinions," Lahey said. "He was a man who valued all things of high quality — in the arts, in thought, and in his hobbies, including finely-engineered automobiles and sport fishing."
Lahey said he and Rowe forged a bond of friendship that endured. He said they spoke almost weekly throughout their lives, and got together to attend car shows or go to museums.
"Norman was a man of great integrity and had a high sense of humor," Lahey recalled. "He felt Wabash College was an important institution to support. He liked its independence, which was a hallmark of his life, and he liked the teaching environment and the overall quality of the experience. He also appreciated the fact that there were very few rules, only one, actually, and that suited him just fine."
Rowe's father was also an attorney with Baker and Daniels, and practiced with Wabash men like Joe Daniels and Barney Hollett.
"It is my very hope and intention that the College hold such funds as part of its permanent endowment, and use the income for the purpose of providing scholarships or other grants to incoming freshmen who have a demonstrated financial need," Rowe said when he established the scholarship fund. "The intent of this gift is to allow qualified students to attend the College who would otherwise lack the financial resources to do so."
"I am grateful to Norm for setting an example for his fellow Wabash men," said Dean for Advancement Joe Emmick '92. "Including Wabash in one's estate plans is an effective way to leave a lasting legacy and support future generations of Wabash men. An estate gift is a good option for donors who may not be in a position right now to make large cash gifts to the College.
"The Rowe scholarship comes at a time when competition for qualified young men is fierce and student scholarships are front and center in our strategic planning," Dean Emmick added.