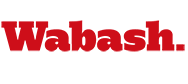 President White, Men's College Presidents on Panel
by Jim Amidon

March 24, 2010

Wabash College President Patrick E. White will team with presidents from three other colleges for men for a panel discussion at the 2010 American Men's Studies Association annual conference.

President White will travel to Atlanta, where the conference will be hosted by Georgia State University and Morehouse College. He was invited to serve on Friday's panel by Dr. Robert M. Franklin, who is the president of Morehouse. The panel talk the presidents will present is entitled "What Men's Colleges Have Learned about Recruitment, Retention, and Masculinity."

The

AMSA conference

is designed to allow scholars of men's studies to present their research and scholarship, much of it related to pedagogical approaches to teaching men.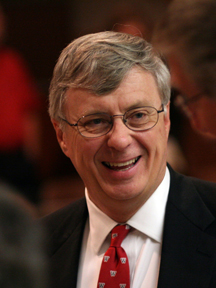 "I'm excited about this opportunity to get to know the presidents better and to present men's colleges as practiced thinkers about all aspects of the education of young men," said President White.
Friday's keynote luncheon panel will feature the presidents of the four remaining all-men's colleges in the United States — President White, Dr. Franklin of Morehouse College, Father Robert Koopmann of Saint John's University, and Dr. Christopher Howard of Hampden-Sydney College.
"We're going to have these four very different schools come together on this one, common point of educating young men," said President White. "Educating men is all we do, and we have a long history of making a huge difference in the lives of the young men who graduate from our colleges, which is evidenced by data from the National Survey of Student Engagement and, in our own case, the Wabash National Study of Liberal Arts Education."
President White says young men are often portrayed in pop culture as feckless and wandering, unmotivated to achieve at a high level. He believes that colleges and universities of all types have much to learn from colleges like Wabash.
"You read and hear a lot about what's gone wrong with the education of young men," President White said. "And sadly, not very often are professors or administrators from colleges for men brought into the conversation about solving these problems. "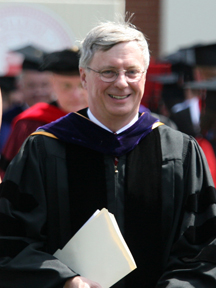 "I believe the nation needs to see men's colleges as a resource because this is a national problem. It's not just men's colleges concerned about engaging and educating men to achieve; all colleges are struggling to retain and graduate men."
In his experience at Wabash — and 18 years at Saint Mary's, a women's college — President White believes that students at single sex institutions become sure of themselves and sure of what they want to do with their lives because they are taken seriously, challenged to develop the whole person, and enveloped in a community where their highest ambitions are acknowledged and supported.
"Because we're only talking to men, we become more attuned to listening to them; we're understanding those affective aspects of men learning," said President White. "There is a crucial moment in a young man's life when he is just out of high school and is trying to redefine himself. At Wabash, I say to our students, 'Gentlemen, you don't know how good you are,' and we work specifically to help them achieve greatness, becoming in effect heroes in their own lives. We do this when much of the culture is sending messages that defeat, passivity, and failure will be their lot."
President White also sees this gathering as an important first step in building partnerships among the nation's four remaining men's colleges. "My prior experience with the Women's College Coalition taught me that these are schools that could discover that, though we have distinct identities and missions, we share much in common in our commitment to the complete development of young men.
"In Atlanta, we'll have this wonderful opportunity to position ourselves as experts in the education of men," he continued. "We should be part of the national discourse on men's education, whether that's at all-male or coed colleges and universities. We have something to teach others in the public at large and in the intellectual world about effective ways to educate and engage men."
The
American Men's Studies Association (AMSA)
advances the critical study of men and masculinities by encouraging the development of teaching, research and clinical practice in the field of men's studies. AMSA is an independent organization that provides a forum for teachers, researchers, students, and practitioners to exchange information and to gain support for work on men and masculinities.