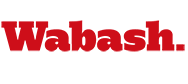 Wabash Hosts Important Public Meeting on Healthcare
by Gary Lewis

March 8, 2010

Community support is critical for Montgomery County to develop a free medical clinic and a March 9 informational meeting is an important first step, organizers say. The public is urged to attend the 8 p.m. meeting Tuesday in Baxter Hall 101 on the Wabash campus.

"My hope is to see a good portion of the Montgomery County community begin to get energized to support such a clinic," said Dr. John Roberts, who will serve as the clinic's chief medical officer. "The clinic will be an absolute failure without the support of a broad base of volunteers, community leaders and medical professionals along with our local hospital," he said.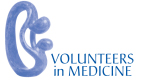 Ms. Marjorie Hamrell from Volunteers in Medicine (VIM), a national organization promoting free medical clinics, will be speaking and fielding questions.

The clinic will offer free basic health care services to uninsured residents (both children and adults) who meet federal poverty guidelines. The Montgomery County clinic would become the fourth VIM facility in the state, joining Bloomington, Columbus and Indianapolis.

All successful VIM clinics require broad-based support, Roberts said.

"I hope anyone interested in the free clinic, either as a volunteer, patient or a contributor will attend the meeting," said Dr. Janet Rucker, a local dentist who serves as a board member for the free clinic. "This meeting will answer questions and concerns people might have and open the way for a community effort to offer health care to the residents of Montgomery County."

VIM has helped to establish 77 clinics across the country and in 2008 more than 100,000 patents made 300,000 visits. Nearly 10,000 medical and non-medical volunteers staffed the clinics.

Establishing a VIM clinic typically takes 12 to 24 months and involves fulfilling certain criteria and guidelines. Montgomery County Free Clinic, Inc., is researching the construction of a new building for the clinic or the possible remodeling of an existing building.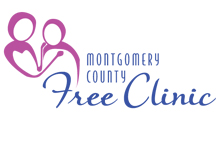 William N. Doemel, president of the Montgomery County Free Clinic, Inc. board of directors, said the clinic must see itself as an educational facility in addition to offering primary health care.

"Our hope would be that people would feel comfortable coming into a clinic where they are welcomed," he said.

Visits for children, for example, will include parent education.

"Teaching kids good health habits and risky behavior avoidance goes a long way to producing healthy adults," Roberts said.

By using both active and retired physicians, dentists, nurses and other health care professionals, the clinic will help improve the overall health of residents by targeting the most vulnerable - the uninsured.

"The biggest challenge is trying to slow or stop the damage that has already been done by chronic diseases such as diabetes and hypertension," Roberts said. "If just those two conditions were recognized and treated earlier, their effect on the health of our citizens would be dramatic."

Also, it is more cost effective to treat such diseases early.

"Costs for early diagnosis and prevention are a mere fraction of what it takes to treat these diseases once they have started damaging peoples' bodies," he said.

"People who are uninsured are far more likely to postpone or forgo health care; thus, they are sicker when diagnosed, receive fewer therapeutic services and are more likely to suffer serious disability," Doemel said.

According to VIM, nearly half of the uninsured lack a regular clinic or physician to go to when they are sick. The emergency room is the usual source of care, placing more burdens on local hospitals. Preventative care - the opportunity to have a mammogram or immunization - is virtually unknown.

Health care for children will include vaccination and ensuring proper growth and development.

"The goal is to identify problems early so they can be addressed before they become major issues," Roberts said. "I think it's important for kids to identify with a health care professional early in their lives so they feel comfortable discussing health issues as they get older."

Dental care has increasingly been identified as a key to a healthy life. Two dental chairs are planned at the free clinic.

"The link between heart disease, stroke and periodontal disease is direct and well-documented," Rucker said. "Poor oral care increases the risk of heart disease and stroke. It also makes controlling diabetes more difficult."

On March 9, the community will engage an issue that has been at the core of intense debate in Washington. Regardless of what happens at the federal level, Montgomery County must step up to the challenge so that every resident has the opportunity to be known by a primary care physician.

"I would like to see the public gain a better understanding of the lack of access to primary health care in the county for the uninsured and underinsured," Roberts said. "This problem is not going to go away and the health of our neighbors is at stake."