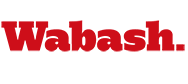 Jordan fine, Surface's Chile Departure Delayed by Quake
by Howard Hewitt

March 2, 2010

Wabash junior Michael Jordan escaped any injury during Chile's massive earthquake. But the natural disaster has delayed the departure for classmate Jacob Surface.

Both young men have been in the news.

From the South Bend Tribune:

Also escaping the quake without injury was Michael Jordan, of Granger.

News that Michael was safe brought a flood of relief to his parents, Deb and Ron Jordan of Granger. They were able to arrange a Skype voice call over the Internet with their son on Saturday afternoon.
"I was able to see him (on the screen) and he was fine," Deb Jordan recalled. "I'm much better. On Saturday I was hysterical until I heard from him.''
Michael, 21, a junior at Wabash College, left Feb. 22 for a four-month study-abroad program in Chile and Argentina.
He was staying with a host family in a private home when the earthquake struck, his mother said. The house sustained some damage but no one was hurt, she said.
"He said he was apprehensive. He said, 'I want classes to start,' " she said.
The program in which Michael is enrolled provides classes at Universidad Alberto Hurtado, a Jesuit university in downtown Santiago. Her son was meeting today with program administrators to see if the study and travel program in which he is enrolled will proceed in the aftermath of the earthquake.
Michael is a 2007 Penn High School graduate.
From the Paper of Montgomery County:
A Wabash College student is waiting patiently to begin his study abroad trip in Chile, a country that recently suffered an earthquake of an even higher magnitude than that which hit Haiti earlier this year.


Jacob Surface, a junior at Wabash, was planning to leave this week to take classes in Chile through the Institute for Study Abroad at Butler University. However, his studies have been delayed.

Surface was supposed to fly to Valparaiso, Chile, today. The coastal city near Santiago is a little more than 200 miles north of the epicenter, sustaining enough damage to delay his flight.

Surface has yet to speak with his host family, although he had made contact with another Wabash student who flew into Santiago just before the earthquake struck. Everyone in the Butler program is OK and accounted for.
Indianapolis' Fox 59 News visited Surface at his Crawfordsville home to report on his delayed departure for Chile.
You can read the story and see the video here.