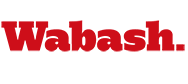 Warner to Lead Workshop in Europe
February 26, 2010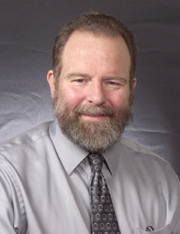 History professor Rick Warner will travel to Eastern Europe next week to conduct a workshop on the liberal arts for a consortium of European colleges and universities.
The conference, sponsored by the European Colleges of Liberal Arts and Sciences (ECOLAS), is focused on innovation in teaching and learning, and specifically the latest pedagogical trends in liberal arts education.
Professor Warner and a Great Lakes Colleges Association colleague from Kalamazoo, will share information gleaned from a number of GLCA events related to the scholarship of teaching and learning.
"Since the Bologna Declaration of 1999, a number of European educators are seeking to alter the approach of their institutions, and there will be people with a variety of experience levels on this issue at the conference," Warner said. "In initial conversations with our hosts, the Europeans seem particularly interested in the building blocks of a liberal education: how do we teach differently? Basically I want to lay the groundwork for everyone to think broadly about what a liberal arts education is or could be, especially as it relates to their own neck of the woods."
Professor Warner has worked as an evaluator for GLCA grants under a program called New Directions, and for the last two years has been a part of panel that reviews proposals that use and assess alternative pedagogical approaches.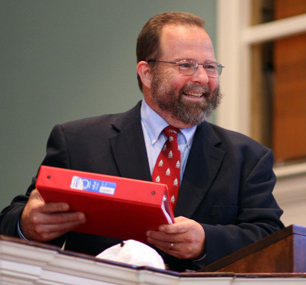 On Thursday, Warner will give the keynote speech at the conference, which is hosted by the Bratislava International School of Liberal Arts in Slovakia.
"In the keynote address I hope to stress that there are two avenues that we should pursue: institutional questions about how the liberal arts approach should shape colleges and universities, and specific classroom techniques that increase student-centered learning," said Professor Warner.
In addition to Thursday evening's keynote entitled "The State of Bachelor of Arts Degree in Europe after Bologna and in the United States," Warner will also participate in two presentations with his Kalamazoo colleague Kiran Cunningham. Both presentations are focused on the mission of liberal arts education and specifically what they've learned about the connection between pedagogy and student learning.
"I am very excited to share what I have learned about the liberal arts difference with European teachers who seek to move their own institutions along these lines," Warner said. "As with any other cross-cultural interaction, I expect to learn as much from them as they will from me, and hopefully will extend the network of international connections that Wabash has fostered in recent years.
"Though I am on sabbatical, I jumped at this opportunity, since my main service focus at the college is international education."
The conference is sponsored by ECOLAS and the Global Liberal Arts Alliance, which comprises 24 liberal arts colleges in the United States, Nigeria, Morocco, Egypt, Pakistan, Saudi Arabia, Slovakia, Bulgaria, Greece, Italy, France, and Switzerland.
"This will be a small conference, about 30 professors from a half dozen different European countries, most from Eastern Europe," Warner said. But he also added that many Eastern European institutions are still evolving. "Many, like the Slovakians, continue to re-invent their societies in a post-Soviet context."
Warner will travel to Bratislava, where the conference will be held March 4-6.