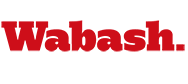 Grand Rapids Alumni Welcome Professor Rick Warner
by Michael Warren

February 24, 2010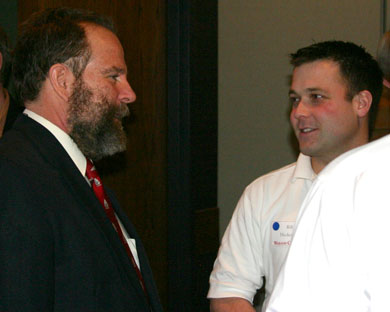 Professor Rick Warner, who is currently on sabbatical, could have probably found someplace better to be than Grand Rapids, MI on a Friday evening in February. His nature however, is to serve the College in any way he is needed, as he proved last year by postponing his sabbatical to serve as the Associate Dean of Students, and it just so happened he was needed for an alumni dinner event in Grand Rapids.
Following a delicious meal served by the staff at Noto's Old World Italian Dining professor Warner spoke to the gathered audience primarily about immersion learning opportunities for our students. He provided many examples from the numerous trips he has been part of and would have been able to compliment the stories with photos had we not had technical difficulties. It would not have been a Wabash event without additional discussion which covered topics from the current curriculum debate to athletic field improvements to senior comps.
Thanks to everyone that attended, especially organizer and emcee for the evening Keith Morgan '97.
Photo: Professor Rick Warner talks with Bill Hecker '05 prior to dinner.