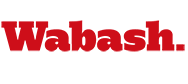 Faculty Recital Concert Thursday Afternoon
February 17, 2010

Get directions to Wabash College Fine Arts Center

The Wabash College Music Department will present a faculty recital concert at 4:15 p.m., Thursday, February 18. The concert will take place in Salter Concert Hall in the Fine Arts Center and is free and open to the public.

The afternoon music will include Wabash College flute instructor Emily Stanek and harpist Grace Bauson.

The program includes, Carl Nielsen's The Fog is Lifting, op. 41; Francaix's Cinque piccolo duetti; Katherine Hoover's Winter Spirits; Ian Clarke's The Great Train Race; Marcel Grandjany's Rhapsodie-Works for solo harp; and Jacques Ibert's Enre'acte for flute and harp.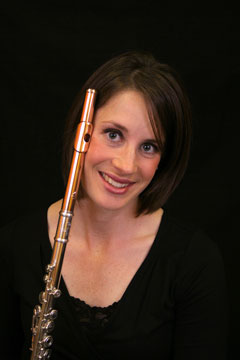 Emily Stanek is the flute instructor at Anderson University and Wabash College. She is the second flutist with the Lafayette Symphony and the former principal flutist with the Akron Symphony in Ohio. She performs regularly with the Muncie and Anderson Symphonies. Stanek has performed recitals throughout the United States, including New York, New Jersey, Ohio, California, and Maine. Stanek is the winner of numerous competitions, including the National Flute Association Orchestral Excerpt Competition and the San Diego Young Artist Gold Competition.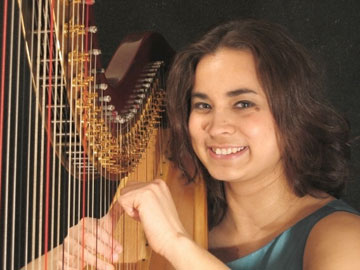 Grace Bauson, a Doctor of Arts student in harp performance, received her Master of Music degree in 2007 from the University of Toronto, where she held a Fellowship during her studies with renowned harpist Judy Loman. She also studied in Austria with Adelheid Blovsky-Miller at the University of Vienna and with the legendary Lucile Lawrence at Tanglewood. Bauson began harp study at the age of nine under Elizabeth Richter, with whom she continued her undergraduate education at Ball State. The recipient of a National Merit Scholarship and a Young Artist Award, she graduated magna cum laude from Ball State with a Bachelor in Music in harp performance in 2005. Bauson won fourth place in the 2004 Anne Adams National Harp Competition and was a national finalist for a Fulbright Award in 2005. In 2008 she was a semi-finalist in the William C. Byrd International String Competition and a winner of the Ball State University Graduate Concerto Competition.