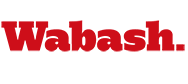 Greg Estell '85
February 23, 2010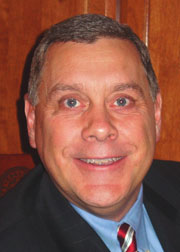 Since graduating Wabash, Greg's career has progressed with leadership roles in political campaigns, public policy work and manufacturing company management. Volunteer activities have included church, Wabash, the arts and community service organizations.
Greg is founder of The Estell Group LLC, providing sales and marketing services for manufacturers of engineered castings and machined components used in a variety of industrial and automotive applications. He is a member of the American Foundry Society and is active in the American Gear Manufacturers Association, having served as chair of its Worm Gearing Committee and member of its Technical Division Executive Committee. Prior to establishing his current venture, Greg had profit and loss responsibility for Accurate Specialties Inc (Milwaukee, WI) as its Vice President/General Manager.
Past Wabash activities have included organizing local alumni events during the years he lived in Cleveland, OH and Milwaukee, WI. Today Greg is an Admissions representative, serves on the board of the Indianapolis Association of Wabash Men, and has organized WABASH Day venues for the past three years in Noblesville, IN. Greg and his wife Sarah actively support the Hamilton Centers Youth Services Bureau, committed to providing support and services for at-risk youth in Hamilton and surrounding counties. The Estells and their son, Henry, live in Fishers. Greg is a member of the 1832 Society.