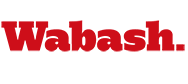 Eat For Africa Spaghetti Dinner Set For Wednesday
by Brent Harris

February 2, 2010

Twenty-four Wabash students have planned an Eat For Africa spaghetti dinner Wednesday evening. The event will serve as a fund-raising effort for their spring break trip to Botswana.

The dinner begins at 5:30 p.m. prior to the Wabash vs. Earlham basketball game. The cost is $5 or any flat donation to the students' travel fund. The dinner will be held in the Allen Center Classroom.

Wabash students will travel to Botswana during spring break for the third consecutive year. Students have traveled with OneWay Ministries out of Wheaton, Illinois, spending the week visiting villages and prisons around Maun.