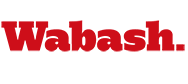 Cincinnati Dinner Draws Large Crowd
by Tom Runge

January 21, 2010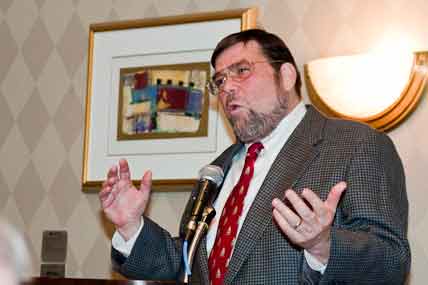 It was standing room only, or at least it seemed that way, as the Cincinnati Alumni Group welcomed President and Mrs. White back to the area for their Annual dinner on January 20, 2010.
Once again the famous Montgomery Inn was the venue and they certainly provided a great meal. The assembled group also welcomed three prospective students and their families to the dinner. The group had plenty of time to discuss the benefits of a Wabash education and they certainly offered a great look at the success enjoyed by Wabash graduates after college.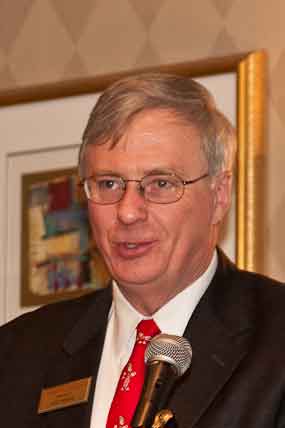 After dinner, Dr. Brett Coldiron, Class of 1978 and a local doctor, outlined the intellectual challenge Wabash offers but also explained how that challenge prepares a young man for life after college. President White picked up right where Brett left off in explaining how a Wabash experience, the education and all of the other intangibles that go along, really makes a Wabash man a leader. President White also took time to update the alumni in attendance on the latest news on campus.

The College was well represented by President and Mrs. White, Ms. Jill Rogers, our Pre-Med advisor, and David Troutman, a senior major gifts officer.

Many thanks go to Bill Augspurger '64 for setting up the entire evening and to Chris Ings '96, for serving as the emcee.

Photos:
Top - Dr. Brett Coldiron '78 outlines his Wabash experiences
Right - President Pat White talks of the uniqueness of Wabash

For a few more photos, click here.