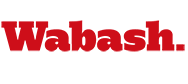 Richard Koening Opens Photography Exhibit on Monday
January 15, 2010

Get directions to Wabash College Fine Arts Center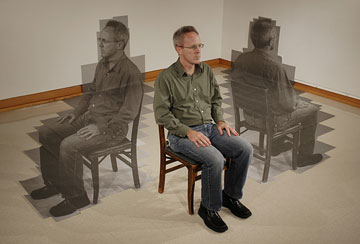 The Art Department at Wabash College announces the opening of the
Richard Koening
: Photographic Prevarications exhibit in the Eric Dean Gallery from January 18 through February 19 with a public reception 8-9:30 p.m. on Monday, January 18.
In the exhibit Photographic Prevarications, simple subject matter is presented in such a way as to underscore photography's ability to tell untruths. Richard Koenig usually works with pictures that are re-photographed in some fashion or another. This duplicative tactic is used as a way of exploring the inherent tension that exists within photography—the capacity to both depict and deceive, concurrently. As a result, the viewer is placed at a point where depiction and deception meet, and is left teetering between the two.
Koenig received his BFA from Pratt Institute and his MFA from Indiana University. He has taught art and photography courses at Kalamazoo College since the fall of 1998. Koenig has attended several artist residencies, including the American Academy in Rome and the Millay Colony for the Arts (New York State). In addition to his photographic work, his videos have been shown in the United States, Canada, France, Australia, Japan, and Yugoslavia.
The Eric Dean Gallery is located on the south end of the Fine Arts Center. Gallery hours are Monday through Friday from 9 a.m. to 5 p.m. and on Saturday from 10 a.m. to 2 p.m. The gallery is free and open to the public.