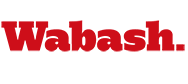 Basketball Team Hosts Red Cross Fund-Raiser
January 14, 2010

When the Wabash basketball team hosts Denison University at 3 p.m. Saturday, the Little Giants will be doing far more than working for their fifth consecutive victory — they'll be raising money for Red Cross relief efforts in Haiti.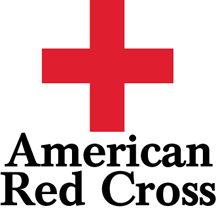 The College was contacted Thursday by Denise Maxwell, the executive director of the American Red Cross in Montgomery County. Maxwell is leading fund-raising efforts locally — funds that will be support Red Cross chapter in Haiti. The tiny island nation was devastated by Tuesday's 7.0 magnitude earthquake.
The Red Cross will be collecting donations at Chadwick Court when Wabash hosts Denison.
According to a statement released Thursday, "The American Red Cross is actively responding to this disaster, and will be working with Red Cross partners in Haiti and with the International Federation of Red Cross and Red Crescent Societies."
The Red Cross reports that as many as three million Haitians have been affected by the earthquake and tens of thousands are believed to have died.
"While it's so hard to determine the breadth of the loss of life from here in Crawfordsville, the least we can do is support the Red Cross and its fund-raising efforts," said Jim Amidon, director of public affairs at Wabash.
"With Wabash riding a four-game winning streak and vaulting up in the conference standings, we expect a big crowd Saturday afternoon. And we hope our fans will open their hearts and their wallets to the earthquake victims," said Amidon.
Thus far, the American Red Cross has:
• Released US $1 million for immediate response activities.
• Deployed a five-member Relief Emergency Response Unit (ERU) to manage the distribution of relief items to earthquake survivors. In addition, it has a disaster specialist en route to Haiti to support disaster assessments conducted by the International Federation's FACT team.
• Made available all relief supplies stored at its warehouse in Panama. These include blankets, kitchen sets, and water containers to meet the immediate needs of up to 5,000 families.
• Staff on the ground in Haiti and is working to obtain detailed information on current humanitarian needs. In addition, experienced disaster specialists are standing by to be deployed upon request.
The American Red Cross will continue to monitor the situation and communicate with the Haitian Red Cross and International Federation for future immediate action.