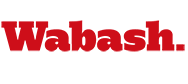 Basketball Team Hosts Weekend Doubleheader
by Jim Amidon

January 7, 2010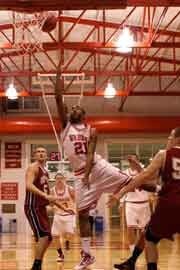 The Wabash basketball team will host a rare home doubleheader this weekend when North Coast Conference rivals Hiram and Allegheny visit Chadwick Court for games Friday night and Saturday afternoon.
Tipoff Friday against Hiram is at 7:30, while Saturday's matchup with Allegheny tips at 2:00 p.m.
Coming off a big 29-point home-court win over Franklin, the Little Giants have a terrific opportunity to gain ground in the conference standings this weekend. Wabash is 5-5 overall, but has lost both of its conference games in the first half of the season. In order to be successful this weekend, however, Wabash will have to knock off two of the conference's best teams.
Wabash has never lost to Hiram at Chadwick Court, and the Terriers are bussing across the Midwest after three straight road losses. But this is not a pushover Hiram team by any stretch. The Terriers are tied with Wooster atop the NCAC standings with a 3-0 league record, which includes an impressive 18-point victory over Wittenberg.
Led by high-scoring guard Chris Roberts, who averages better than 14 points per game, the Terriers play tough, physical defense and limit opponents to just over 60 points per game. Wabash will need to slow down forward Babajide Eniola and keep him off the boards to gain an edge; Eniola pulls down 8.5 rebounds per game and scores at an 11-points-per-game clip.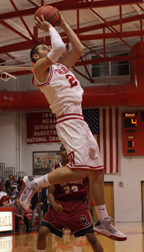 On Saturday, a very good Allegheny team comes calling in a 2:00 p.m. tipoff. The Gators trail Wabash 9-2 in the all-time series and lost at home on a last-second three-pointer by Chase Haltom a year ago, but come to Chadwick with a good head of steam.
Allegheny hammered Kenyon by 32 points Tuesday night thanks in part to a 17-point effort from rookie guard Devone McCleod.
The Gators are always tough and physical when they play Wabash, and no player exudes that style more than All-NCAC senior center George Raftis, who scores (15.7 ppg), rebounds (8.3 rpg), and defends very well.
This is also the best shooting Allegheny team Wabash has faced in several years. The Gators hit just shy of 50 percent of their field goals, and sharp-shooting senior guard Charlie Jaicks is sinking 50 percent of his three-pointers while averaging better than 13 points per game.
Wabash should be up to the task, though the Little Giants will be hurting emotionally after the death of sophomore football player Josh Linthicum early last week. Linthicum's roommate is backup center Nick Curosh, who was coming off one of his most impressive collegiate games against Franklin when he scored eight points with two rebounds and a blocked shot in 15 minutes.
Junior Wes Smith's (above right) game is searing hot for Wabash at this point in the season. The high-scoring forward drained 31 points and pulled down 10 rebounds vs. Franklin to lock up NCAC Player of the Week honors.
Speaking of getting healthy — senior forward Aaron Brock (above left) poured in 19 points against Franklin, hitting 6-of-7 shots, and he's been in double figures four straight games.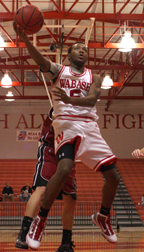 For Wabash to be successful this weekend, though, Little Giant guards Chase Haltom, Brian Shelbourne, and Aaron Zinnerman
(right)
will need to play exceptional defense against Hiram's Roberts and Gheny's Jaicks.
Game Notes: Brock, Haltom, and Smith are all closing in on 1,000 points in their careers. Smith needs 45 points to reach the milestone, while Brock needs 50 and Haltom 77 to join the group of 20 Little Giants who have scored 1,000 points… Wabash has never had three players in the 1,000-pont club in the same season… Haltom needs six three-pointers to become only the second player to score 200 treys in his career… Smith needs one steal to become Wabash's all-time leader in that category. He's tied with Mike Holcomb with 143 thus far… Zinnerman is averaging almost eight points per game in his last four outings.