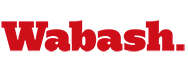 Dreitcer '79 Leads Healing Workshops in Zimbabwe
by Claudia Pearce

December 8, 2009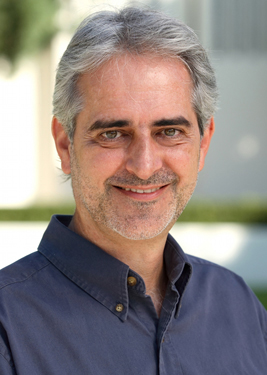 How can people live in the same village—much less attend the same church—with others who have burned down their houses or tortured and murdered their friends and relatives?

This is a tragic dilemma for many who live in Zimbabwe.
Claremont School of Theology of Professor Andy Dreitcer '79 and his colleagues Frank Rogers and Marc Yaconelli have just returned from Zimbabwe after leading workshops for tribal chiefs, pastors, and government officials, teaching them how to facilitate healing and reconciliation processes in their villages and churches, even in the midst of ongoing violence.

(Read a blog about Dreitcer's work here.)
Dreitcer was invited because of connections that one of his Ph.D. students had with the recently-formed Zimbabwe government's Ministry for Healing and Reconciliation. While this Ministry's creation may have been a sham to some at the top political levels, many of its members' hopes for healing are genuine, and it has tapped into a huge ache for peace and reconciliation in the land.
"My student Mazvita Machinga also happens to be a Zimbabwean religious leader," says Dreitcer. "She invited us to give an intensive workshop on reconciliation techniques in her country, because she said that local leaders often have no idea how to even begin to address the hurt."
The hurt and dysfunction in Zimbabwe is tremendous. Since his takeover in 1990, President Robert Mugabe's economic mismanagement, land confiscations, and human rights abuses have led to hyperinflation, widespread unemployment, poverty, and famines. The once-prosperous country is now an economic basket case, with life expectancy at 37 for men, and 34 for women.

In March 2008, Zimbabwe held a presidential election in which candidate Morgan Tsvangirai did so well that Mugabe agreed to a power-sharing arrangement, with Tsvangirai as Prime Minister. This has not stopped Mugabe and his militias from continuing to intimidate the Prime Minister and assaulting his supporters. However, small hopeful steps toward a better future are beginning to be made.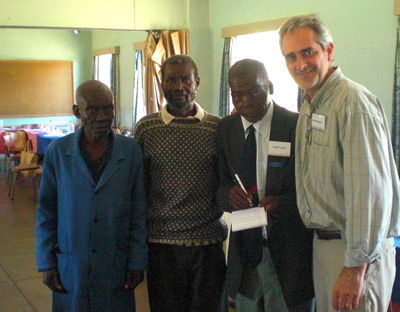 "Many of the workshop's 85 participants had been victims of violence themselves," says Dreitcer. "It was the first time that some of them were able to publicly speak of the beatings and torture they had endured. The chance to work together meant so much to them. On the final day of the workshop, when they were developing strategies and projects for reconciliation for their communities, the catharsis was incredible.
"We are excited to see what happens next."
Known as Andy Deeter when he attended Wabash, Dreitcer says that his major in religion at the College was the first step on the path that led to his current work.
After graduating from Wabash, Dreitcer went on to get his M.Div. from Yale Divinity School and his Ph.D. from Graduate Theological Union. He served as a Presbyterian pastor for many years, founded a seminary spiritual direction program, and is now a professor as well as the Director of Spiritual Formation at Claremont School of Theology.
We'll have more about Dreitcer's work in the Spring 2010 issue of Wabash Magazine.

In photo: Dreitcer with tribal chiefs during the workshop in Zimbabwe. Article and photos courtesy of Claremont School of Theology