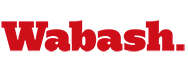 Watch Wabash-DePauw Basketball Tonight
by Brent Harris

December 3, 2009

Five more of this season's home Wabash College Basketball games will be broadcast live over the Internet thanks to a partnership between the College and Teamline Broadcasting.

The Little Giants host DePauw tonight. Tipoff at Chadwick Court is slated for 7:30 p.m.
The broadcast on Teamline will begin a few minutes prior to the opening tip.
Other games slated to broadcast live over the Internet are:
Friday, December 11 vs. DePauw (7:30 p.m.)
Saturday, January 2 vs. Franklin College (7:30 p.m.)
Wednesday, January 20 vs. Wittenberg (7:30 p.m.)
Wednesday, February 3 vs. Earlham (7:30 p.m.)
Sunday, February 7 vs. Wooster (2 p.m.)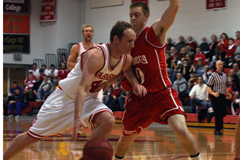 The games will produced by Adam Bowen, Wabash Media Center Specialist. The games will include two- to three-camera productions with a updated scoreboard through the Wabash livestats page.
Wabash students will serve as camera operators and production assistants. Audio play-by-play will be provided by WNDY, the Wabash student radio station.
Wabash has provided live video broadcasts on the Internet of home football games over the past two seasons.