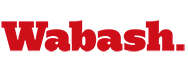 Little Giants Picked by Coaches as NCAC Favorite
by Brent Harris

August 5, 2009

Wabash received six first-place votes and 93 total points from the North Coast Athletic Conference football coaches in the league's annual preseason poll. The Little Giants have won four consecutive conference titles heading into the 2009 season.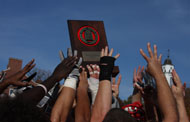 The Little Giants posted a 7-0 record in NCAC play in 2008, marking the second consecutive season and third time in four years Wabash had not lost to a conference opponent. The Little Giants have won 28 of their last 29 NCAC contests. Wabash finished the 2008 season with a 10-2 record, advancing to the second round of the NCAA Division III playoffs.
Wooster, the 2008 runner-up with an 8-2 overall record and 6-1 NCAC mark, received 91 points and three first-place votes to finish second in the poll. Wittenberg, 6-4 overall and 4-3 in the NCAC last year, picked up the final first place vote by the coaches and 84 total points. Allegheny (69 points), Denison (56 points), and Ohio Wesleyan (46 points) followed. Hiram (30 points) and Oberlin (30 points) tied for seventh place in the poll. Earlham (28 points) and Kenyon (23 points) took up the final two spots.
The Little Giants are also the only NCAC team ranked in the national preseason polls. Wabash is 10th in the Sporting News Division III rankings, 18th in the D3football.com poll, and 19th in Lindy's College Football Annual.
Wabash opens the 2009 campaign at home against Denison University on Saturday, September 12 at 1 p.m.