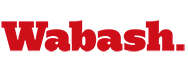 Bachelor State's Best Small Paper
by John McGaughey '10

March 29, 2009

The Bachelor was named the Indiana College Press Association's "Newspaper of the Year" Saturday in Bloomington. Bachelor staffers won 31 awards in 23 categories, and won the Division III top honor for small newspapers with 64 points, doubling the second-place score.

The entries were judged by the staff of the Louisville Courier Journal.

It is believed to be the first time The Bachelor' has won top honors in its 101-year history. Click the link at right for a full list of each category, Bachelor winners, and judges' comments.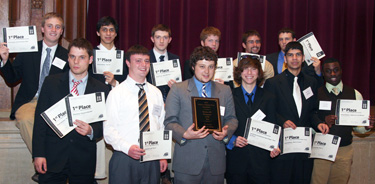 "With what we did last year at the ICPA, I am floored by this year's results," Editor Patrick McAlister said. "What we achieved this weekend is a testament to the liberal arts - critical thinkers with innate curiosity and a talent for telling stories can produce a quality publication on par with those who have formal journalism training; this is exactly what the staff of The Bachelor had done over the last year and I am thrilled the outside world and professional journalists agree."
Bachelor Adviser Howard W. Hewitt was stunned by the number of awards. "Our previous high was 23 a year ago; this was a remarkable achievement that might not be repeated. For our student journalists, this is like winning the Bell Game by three touchdowns."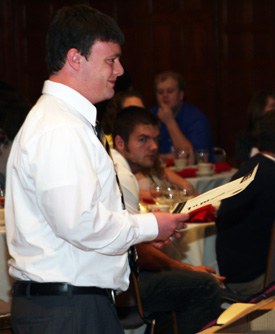 The staff won seven third place awards, 11 second place awards, and 13 first place honors, and they won two awards in eight categories.
The contest is judged by editors at professional newspapers. They comment on many of the categories.
Gary James' 10 was a runner-up for Indiana Collegiate Journalist of the Year. That award goes across all divisions. Michael Sanserino, Indiana University, won the honor. The two runner ups were Chris Hine of Notre Dame and James.
The judges were impressed with James' stories and skills.
"Gary James, news editor of Wabash College's Bachelor, has remarkable skills for a journalist from a school that does not teach journalism," wrote judge Bob Crawford, former assistant managing editor and former sports editor of the Phoenix Gazette. "Even though his medium is a weekly, the stories he submitted had a sense of timeliness that gave them a daily feel. I also admire his wide range of activities and interests, ranging from politics to community service to campus service."
The Bachelor's Back to Campus issue won first place for the third straight year. "The front is packed with information, providing a great entry point to the first issue of the year," the judges wrote. "Nice job there identifying your audience… This 14-page section looks like something from a daily with a much higher circulation."
The November 6 issue of The Bachelor won first place for Best Overall Design. "A clean front with a clean lead story – the election," the judges commented. "Whereas several papers tend to err toward too much copy and gray space, The Bachelor makes liberal use of photos, pull quotes, refers and other supplemental elements, which is a good thing. It's a very visually appealing paper because of that."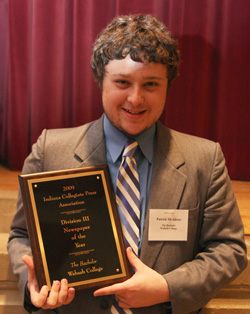 Although Wabash has no journalism program, Bachelor staffers continued a tradition of serious journalism.
"This is a real testament to Editor-in-Chief Patrick McAlister and his team of section editors for their serious approach to journalism," Hewitt said. "They are no longer just covering meetings and lectures but doing stories that have an impact and are interesting to the Wabash community. We've also been blessed with a promising freshman class that shows great potential for the years to come!
"These young men have achieved above and beyond any expectation. I couldn't be any prouder of a great group of guys who take what they're doing seriously and now have the results to show for it."
McAlister agreed the paper's success is surprising against colleges with journalism classes. "We are a staff without any institutionally-backed journalism," he said. "Other college papers of similar size have these options to motivate their staff and yet we've produced a newspaper judged to be of superior quality; this is a real testament for all that Wabash teaches us."
In photos: Top right, the 12 Bachelor staffers attending the convention celebrate with the 13 first-place awards. Center left, Sports Editor Chuck Summers collects one of his staff-best five ICPA honors. Lower right, Editor McAlister with the Newspaper of the Year plaque.